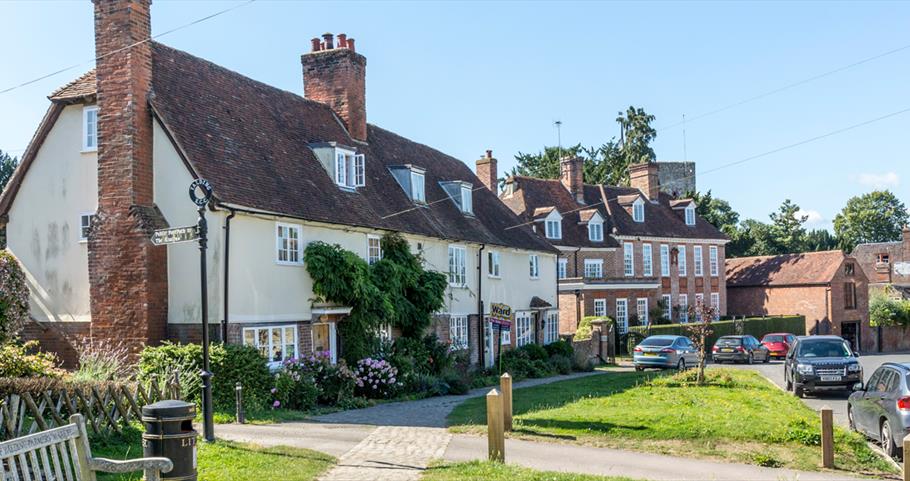 Yalding
There has been a village here since Saxon times when it was located close to the bridge and known as Twyford (meaning 'twin ford'). In the Domesday Book, the name was recorded as the Saxon manor of Hallinges owned by Aldred, though it was known as Ge-aeldinge (the old village). By 1642, this had mutated to Yaldinge.
The medieval records from Yalding are so complete that it was used as a History Case Study for secondary schools, called The Yalding Project.
During the English Civil War in 1643, a battle took place at Town Bridge which resulted in the capture of 300 Cavaliers by Parliamentarian soldiers.
Yalding is located at a point where the Rivers Teise and Beult join the River Medway, so perhaps unsurprisingly, there are three bridges in the village; the Twyford Bridge is one of the finest medieval bridges in the south-east of England.
Yalding was also one of the principal shipment points on the River Medway for cannon made in the villages of the Wealden iron industry. The wharf was later used for transporting fruit from the many orchards in the area.
St Peter's and St Paul's Church is Grade I listed. It was begun in the 13th century with further works in the 14th and 15th centuries. It was restored in the 19th and 20th centuries.