Food and Drink
Are you looking for new culinary and foodie experiences? Discovering and enjoying delicious food and drink can be the cornerstone of any great short break or holiday. Lots of the best memories we take away with us come from the table, so when you book your visit here you want to know there is a wealth of excellent food choices. Whatever your appetite and fancy, the food and drink and different places to eat in Maidstone won't let you down.

A Wide Choice
Eating out in Maidstone isn't just a pastime; it's a way of life. If you are looking for fine dining experiences there is a lot on offer, or if you have adventurous taste buds you will be impressed by the diversity and authenticity of the food and drink. Kent is known as the Garden of England for a good reason. From the cosy Kentish country pubs to chic bistros, stylish restaurants, and artisans cafes and tearooms, you will find mouth-watering menus and amazing places to eat in Maidstone that suit all tastes and budgets and using fresh local produce cooked by some of the finest chefs.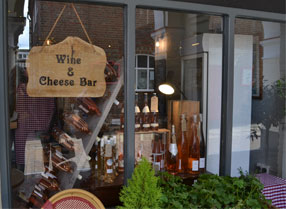 Afternoon tea is a Kentish speciality and something you will definitely want to experience during your visit. So, whether you prefer champagne by the river, award-winning cuisine, specialist vegetarian cooking, or a tasty brunch, Maidstone has every type of international cuisine on the menu.
Fresh Local Produce & Award-Winning Wines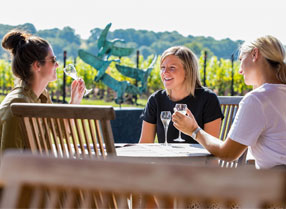 Maidstone lies in the heart of one of the most important food producing regions in the country. The climate and soil is perfect for growing soft fruits and the vineyards around Maidstone produce excellent award-winning wines. There are many opportunities to try these in our restaurants and pubs, or you can visit and buy them direct from vineyards and wineries.
From fruit juices and vintage wines to scrumptious ciders and original ales, you will find something to delight every pallet and perfectly accompany the delicious food on offer. With the many markets in Kent, quality local produce is available across the county and used in many of the pubs and restaurants - where you will not only find great food in the many different places to eat in Maidstone, but superb service too. Our helpful search can help you locate the perfect food and drink in Maidstone to suit your appetite and taste.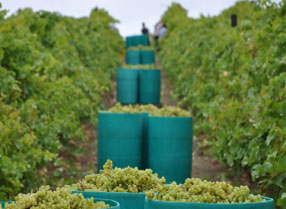 Take a Foodie Break!
Want to experience all of the great food and drink in Maidstone? Book a short break or holiday and come on a culinary adventure. Maidstone has a great selection of accommodation so there is sure to be something for you.
Inspiration
The deck will be open for sharing platters and wine. The self-guided vineyard walks will also be available.

1 Jan 2022

31 Dec 2022

1 Jan 2022

31 Dec 2022

Kent's original vineyard, Biddenden has been owned and managed by the Barnes family since 1969. Twelve varieties of grape are grown across 23 acres, producing award-winning still and sparkling English wines. Biddenden Cider is also produced on site along with Kentish apple & pear juices. The Vineyard Shop is open year-round and well stocked with Biddenden's own ranges alongside specially selected local & artisan food & drink products. From May - September, Self-Guided Tours run daily and pre-booked Private Tours run Wednesday – Saturday for groups of up to 6 people. For opening times please visit www.biddendenvineyards.com

1 Jan 2022

31 Dec 2022

8 Nov 2022

31 Dec 2022
Highlights
We are a rustic café-bistro serving French provincial peasant food – everything is cooked from…
The Castle View Restaurant enjoys views across the terrace to the magnificent Castle. Day Time…
Located in an area of outstanding beauty, large gardens & eating terrace