Food and Drink
---
Are you looking for new culinary and foodie experiences? Discovering and enjoying delicious food and drink can be the cornerstone of any great short break or holiday. Lots of the best memories we take away with us come from the table, so when you book your visit here you want to know there is a wealth of excellent food choices. Whatever your appetite and fancy, the food and drink and different places to eat in Maidstone won't let you down.

A Wide Choice
Eating out in Maidstone isn't just a pastime; it's a way of life. If you are looking for fine dining experiences there is a lot on offer, or if you have adventurous taste buds you will be impressed by the diversity and authenticity of the food and drink. Kent is known as the Garden of England for a good reason. From the cosy Kentish country pubs to chic bistros, stylish restaurants, and artisans cafes and tearooms, you will find mouth-watering menus and amazing places to eat in Maidstone that suit all tastes and budgets and using fresh local produce cooked by some of the finest chefs.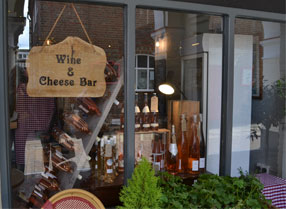 Afternoon tea is a Kentish speciality and something you will definitely want to experience during your visit. So, whether you prefer champagne by the river, award-winning cuisine, specialist vegetarian cooking, or a tasty brunch, Maidstone has every type of international cuisine on the menu.
Fresh Local Produce & Award-Winning Wines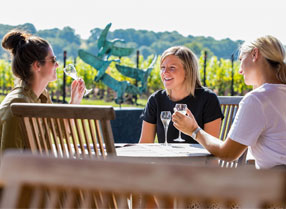 Maidstone lies in the heart of one of the most important food producing regions in the country. The climate and soil is perfect for growing soft fruits and the vineyards around Maidstone produce excellent award-winning wines. There are many opportunities to try these in our restaurants and pubs, or you can visit and buy them direct from vineyards and wineries.
From fruit juices and vintage wines to scrumptious ciders and original ales, you will find something to delight every pallet and perfectly accompany the delicious food on offer. With the many markets in Kent, quality local produce is available across the county and used in many of the pubs and restaurants - where you will not only find great food in the many different places to eat in Maidstone, but superb service too. Our helpful search can help you locate the perfect food and drink in Maidstone to suit your appetite and taste.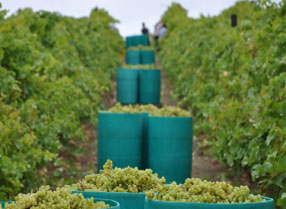 Take a Foodie Break!
Want to experience all of the great food and drink in Maidstone? Book a short break or holiday and come on a culinary adventure. Maidstone has a great selection of accommodation so there is sure to be something for you.
Inspiration
If you have a love for dining out and quality culinary experiences, then Maidstone is the place for you with international cuisine as well as local produce.

Hush Heath Estate is open for tours and tastings from 11am-5pm, 7 days a week. (10.30am for guests booked onto our morning tour) We are also delighted to offer a range of fabulous sharing platters for you to enjoy with your glass (or bottle!) of Balfour wine. We can't wait to raise a glass with you!

22 Mar 2013

31 Dec 2013

1 Jan 0001

31 Dec 9999

1 Jan 2014

31 Dec 2014

1 Jan 2015

31 Dec 2015

1 Jan 2016

31 Dec 2016

1 Jan 2017

31 Dec 2017

1 Jan 2018

31 Dec 2018

1 Jan 2019

31 Dec 2019

1 Jan 2020

31 Dec 2020

A glorious farm shop full of local produce, as well as fresh bread from the artisan Teston Bakery.

1 Jan 2018

31 Dec 2019

Wine and Cider producer taking Online Orders for delivery or go along and shop for yourself or take a walk among the vines.

1 Jan 2011

24 Dec 2012

1 Jan 2013

31 Dec 2013

1 Jan 0001

31 Dec 9999

1 Jan 2014

31 Dec 2014

1 Jan 2015

31 Dec 2015

1 Jan 2016

31 Dec 2016

1 Jan 2017

31 Dec 2017

1 Jan 2018

31 Dec 2018

1 Jan 2019

31 Dec 2019

1 Jan 2020

31 Dec 2020
Highlights
Ready-to-cook, delivered directly to your door!
Bar and pub serving Mediterranean cuisine. Closed Monday. Full Menu available to takeaway.
Indian Ocean takeaway in Shepway, delivering to Maidstone area. Can be ordered via phone or JustEat…