It's become something of an annual tradition for my Mum and I to visit the Leeds Castle Festival of Flowers each September. But last year was extra special as we even managed to persuade my Dad to come along with the promise of Afternoon Tea in the Castle!
It was a beautiful day with clear skies, and hot for the time of year. Our tea was booked for 3pm but we arrived early so we could spend some time enjoying the gardens and grounds, and exploring the stalls on the lawns. These are a great addition to the Festival, providing added interest and the chance to buy a few flowers, plants and other ornaments for the home and garden.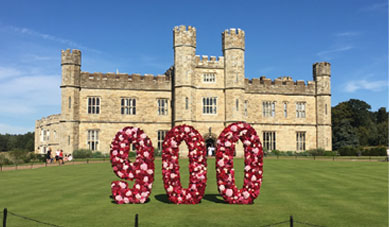 The theme for the Festival was 'A Floral Party' in celebration of the Castle's 900th anniversary and featured displays from renowned florists including double RHS Gold Award winning designer Louise Roots; RHS Chelsea Flower Show Gold medalist, Dr Solomon Leong; and Philip Hammond, designer florist at The Dorchester, amongst a host of other equally talented professional florists.
As we walked through the gatehouse into the Castle enclosure, we were greeted by a stunning floral '900', before entering the Castle through a doorway festooned with 'theatre curtain' swags.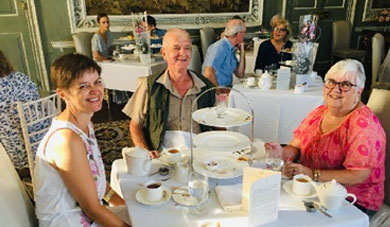 We took our seats in the Library, eagerly anticipating the delicious treats that awaited us in the dining room next door. As expected, the Afternoon Tea was exceptional. Delicate little finger sandwiches, including the obligatory cucumber variety, were served alongside fruit scones, jam and cream, and a mouth-watering selection of cakes perched on top of the cake stand. Unfortunately, by the time the waiter came around to take our photo, we'd eaten pretty much everything!
Having finished the tea, we headed deeper into the Castle to explore the historic rooms and enjoy the amazing floral displays.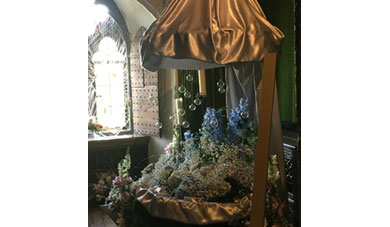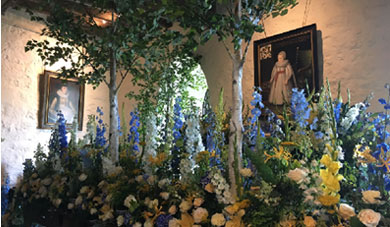 We were fortunate that, as we'd waited until the end of the day, the rooms were quieter and we were able to fully appreciate the displays, taking our time to move between the rooms and deciding on our favourites.
We all agreed that the 'Golden Times' display in the Henry VIII Banqueting Hall was one of the best, reminding my Dad in particular of the fields of wheat at the end of the Gladiator film!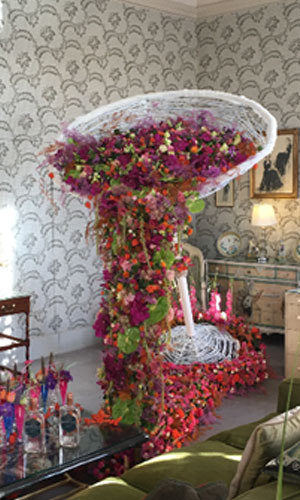 Personally, I also really liked the 'Oh what a night' display in the Catherine of Aragon bedroom. So many champagne flutes stacked up and filled with flowers in such rich and vibrant colours was quite something.

Having completed our tour, we stepped out into the early evening sunshine and headed for home, relaxed and happy after a very enjoyable day.
- Written by Ann-Marie, Culture & Arts Officer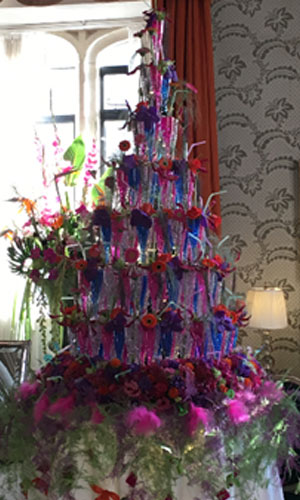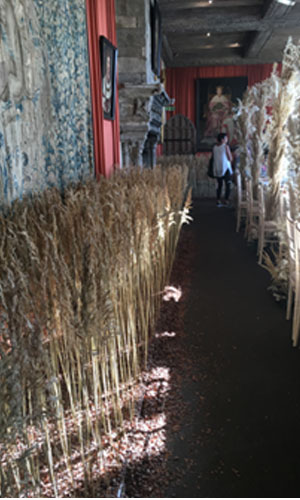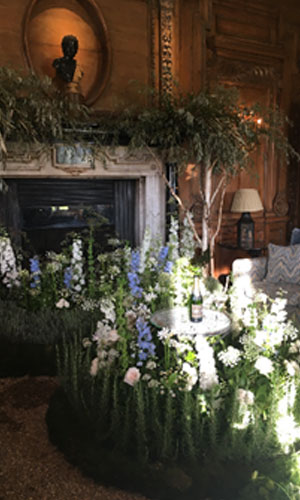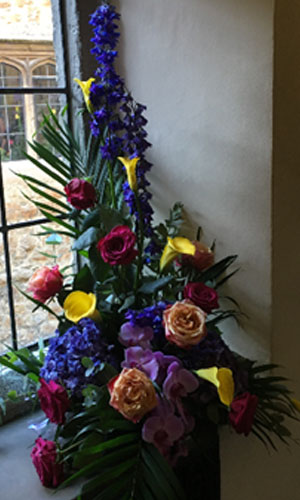 Related
0 Comments