It's the perfect winter day, icy cold with clear blue skies and cool sunshine. Wrapped up in coats, scarves and woolly hats, we brave the biting frost for a magical visit to Leeds Castle.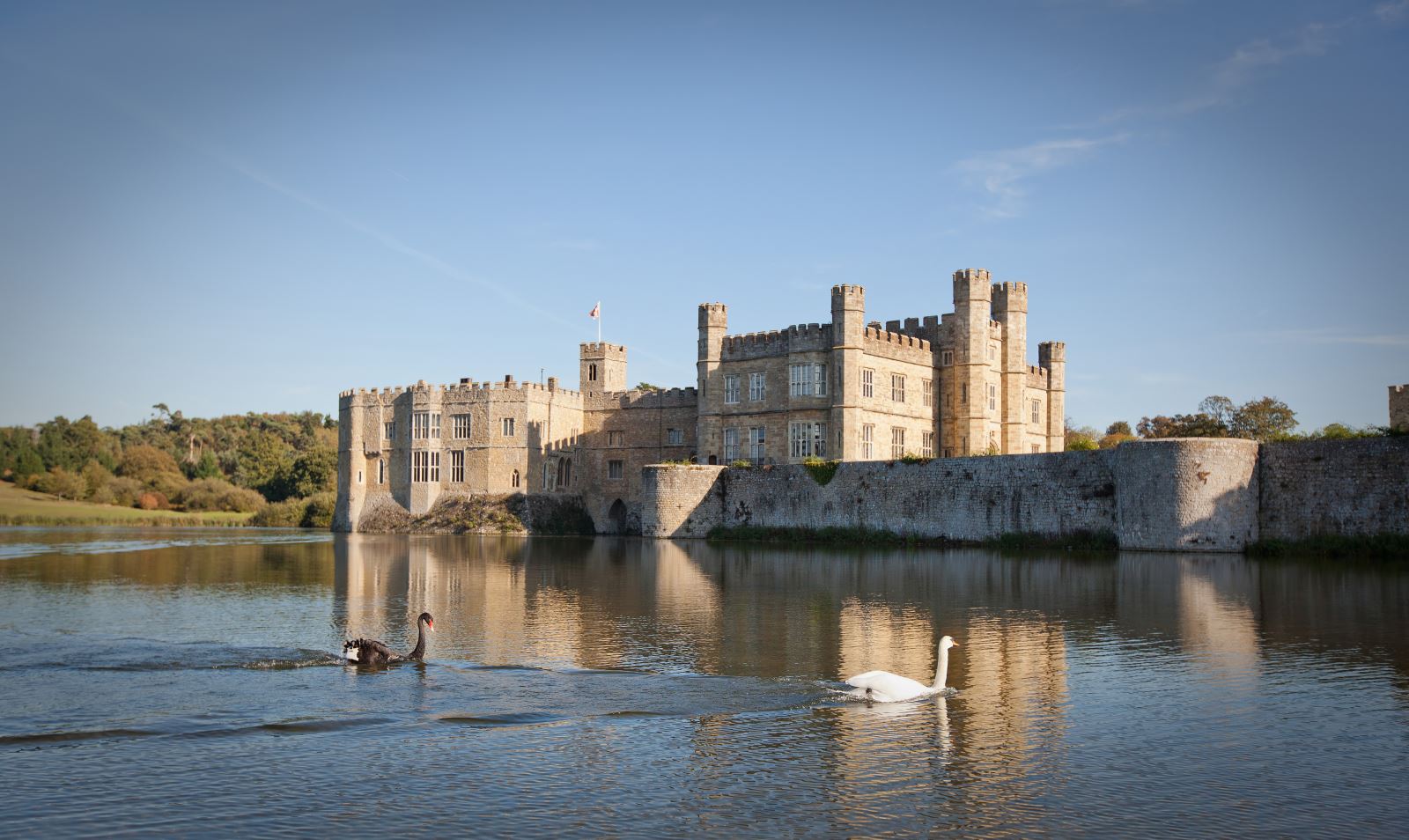 Each year the 900 year old castle transforms into a cosy Christmas delight, with lavishly decorated state rooms, enormous Christmas trees and a sprinkle of magic which transports you into a winter wonderland. This year the theme is Magical Birds and Festive Feathers and each room is elegantly decorated like a fairy-tale, from enchanted owls, red crested robins to glittery snowdrops and winter flower bouquets.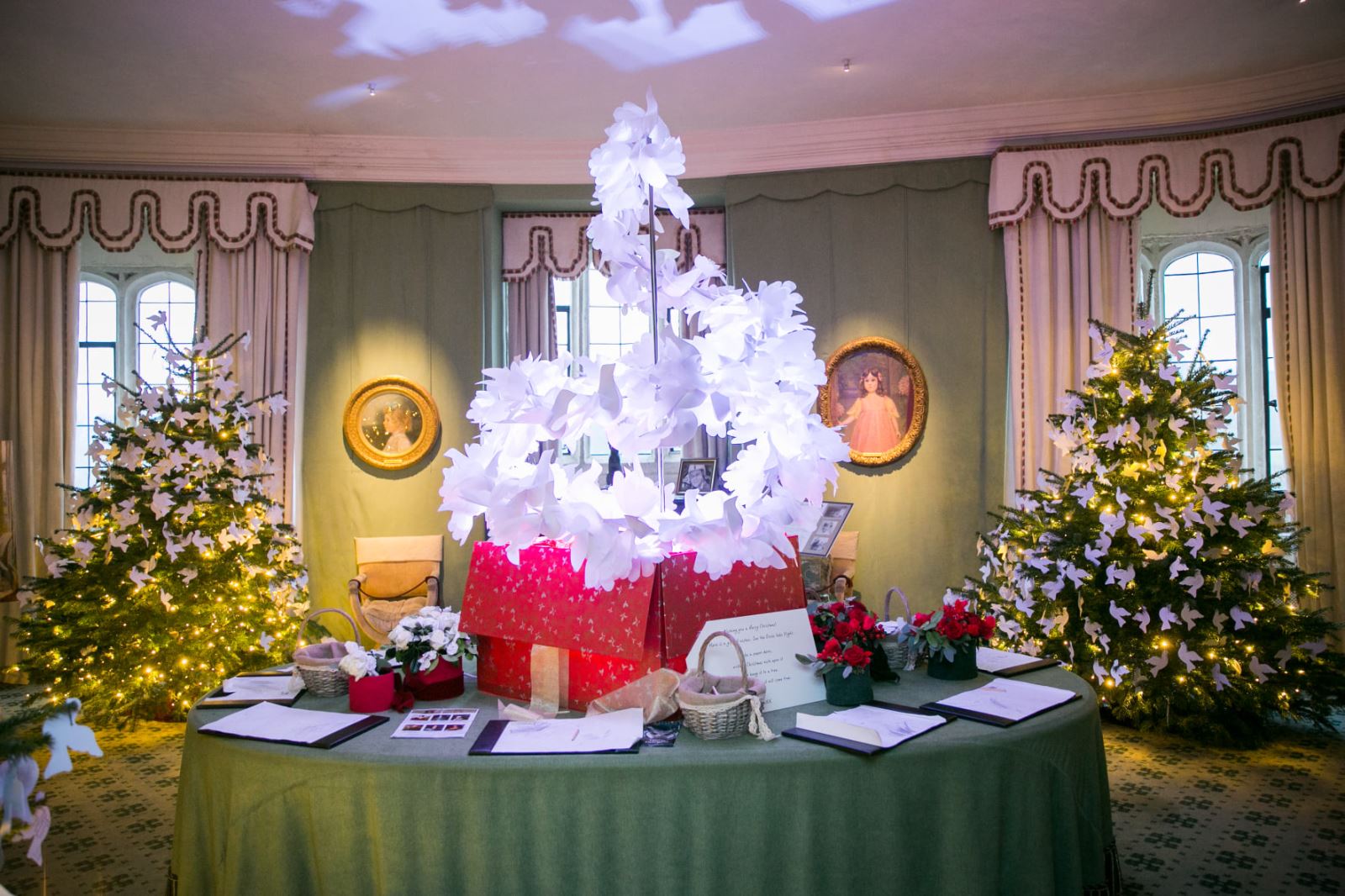 Entering the castle provided a welcome relief from the temperature outside and a fuzzy feeling enveloped us as we were greeted by twinkling lights, regal sliver decorations and the festive scent of pine trees. Walking from room to room, there were new treasures to find and the 'Room of Winged Wishes' was a real delight. Miniature Christmas trees surrounded the room and were filled with hanging white doves, each one holding somebody's Christmas dream, protecting them and helping them to come true.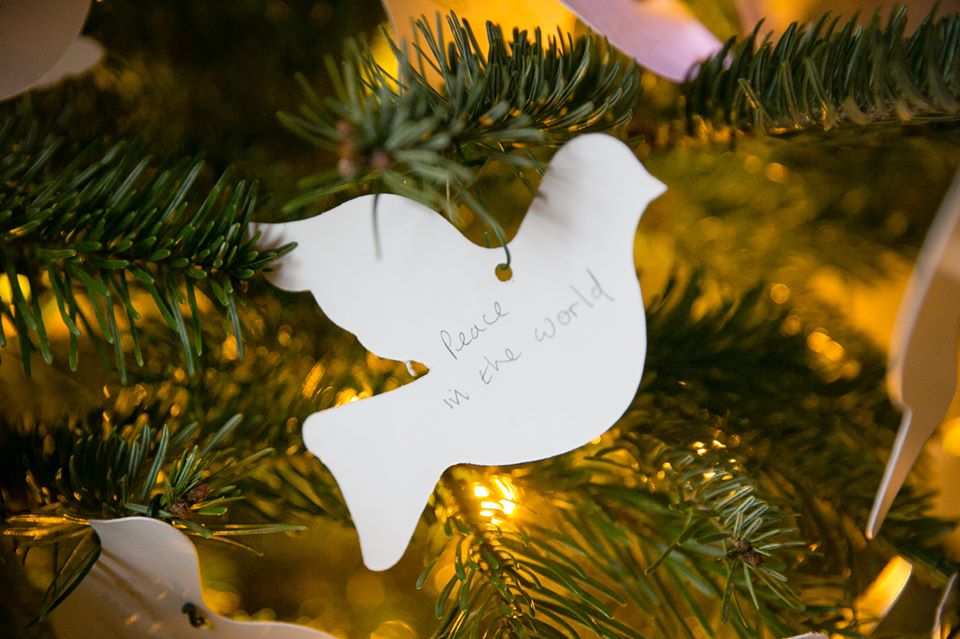 Back outside in the bitterness we headed a short way up the hill to the Christmas Market (which is at Leeds Castle until the 15th December). As we walked into the entrance made from a bauble garland we take in the sights and sounds, the market is bustling with people with bright red noses cupping steaming hot cider and extravagant hot chocolates topped with whipped cream and candy canes. We head left to wander around the array of Christmas stalls selling high quality gifts, food and drink and handmade Christmas decorations. Amongst some of the goodies were candles, jewellery, beauty products, sauces and condiments, clothing, tree decorations and much more!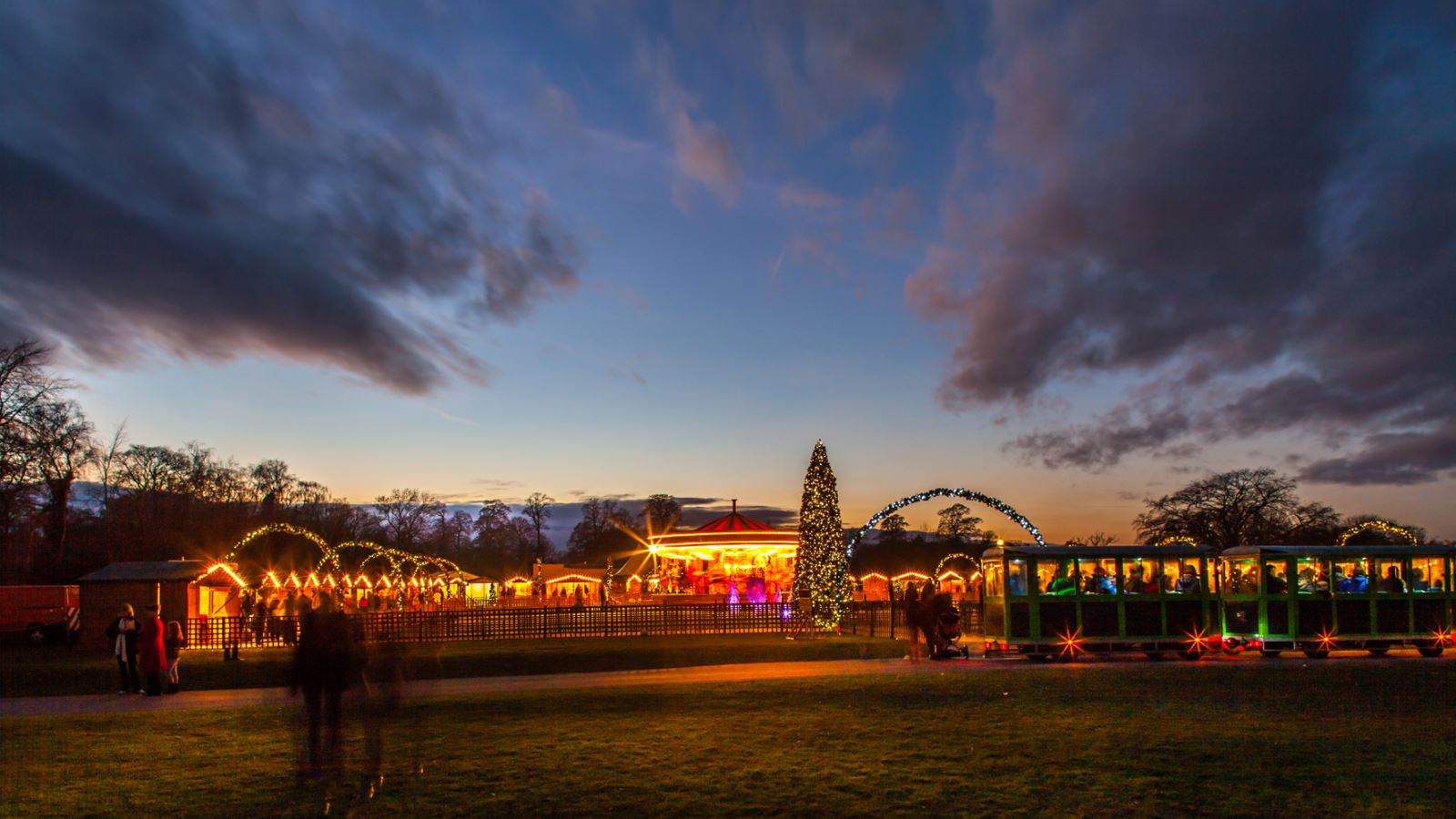 Distracted by our grumbling tummies we made our way to the food and were not disappointed with what was on offer - sizzling bratwurst sausages, chips topped high with haloumi and children nibbling on chocolatey pancakes. Being tempted by the smell of freshly cooked donuts, we opted for a bag of these. Straight from the fryer and dipped in snowy sugar, the donuts were sweet, warm and gooey, warming us from the inside.
Walking round some more we found the falconry, while we had missed the free falconry show we still had the opportunity to meet and greet one of the owls. I can't remember what type of owl we met but he was a very calm little chap and his feathers were incredibly smooth against your fingertips. Also at the market was Santa's Grotto (which unfortunately sold out in October), a live brass band playing 'Hark! The Herald Angels Sing' and a small but respectable selection of fairground rides including a ride-along swans, a helter skeleter and an ornate carousel to keep the kids (and big kids) entertained.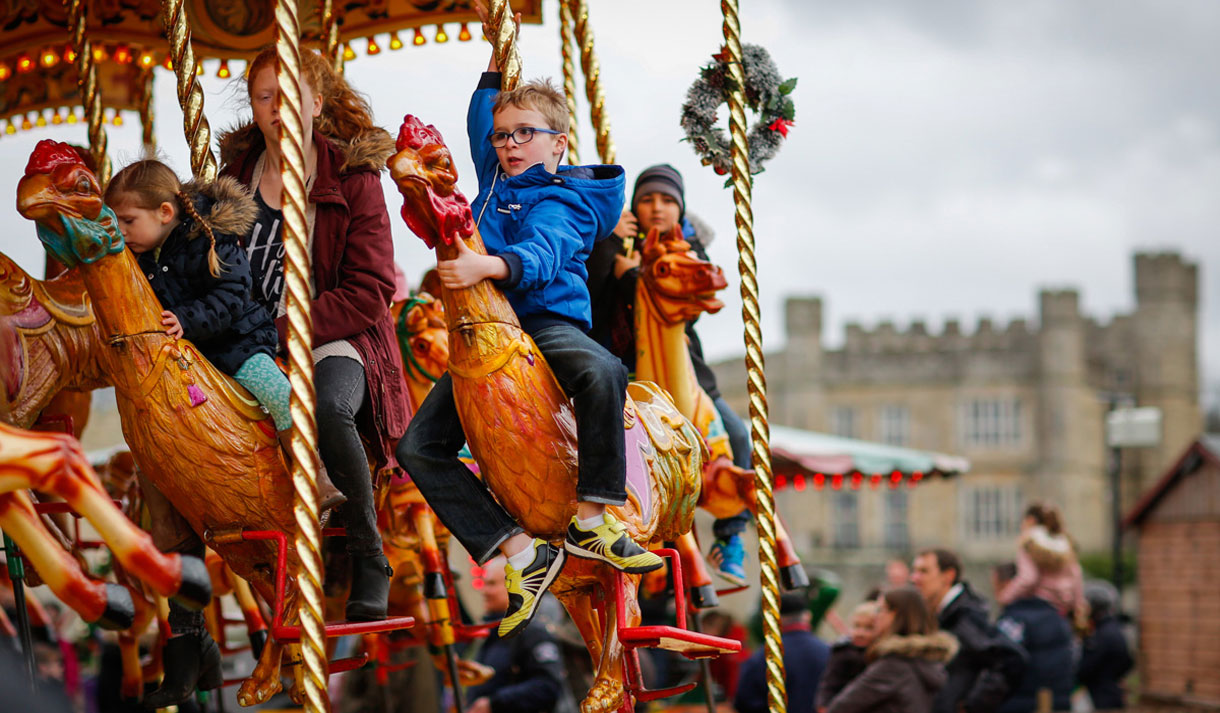 As the sun started to set over the castle it was time to head back to the car to warm up our frozen toes. Taking the path past the lake we admired the beautiful pink skies over the grounds as the light quickly faded and met a passing peacock, who didn't seem as phased by the cold as us. While we were thankful for finally getting back to the warm, we had thoroughly enjoyed our day at Leeds Castle and were now feeling suitably in the Christmassy mood.
Related
1 Comments