Christmas Day with its glorious roast and turkey is behind us and we have also enjoyed the salad jacket potatoes, ham, and cold turkey on Boxing Day.
We open the fridge door and there it all is, plus the bits we thought we ought to buy just in case someone wanted that. But they were too full up and didn't eat it. The freezer is busting at the seams, so there is no chance of cramming any of this in the freezer.
So, what to do now. We have promised ourselves not to be wasteful with food. Sustainability is rightly at the forefront of our thinking.
Below are some great ideas of how to make some tasty meals out of what is in your fridge.
Hodgepodge Pie by Jamie Oliver
This has all the flavour, and it can equally be made amusing your family at the same time. It uses up your turkey, ham, stuffing, vegetables, cranberry sauce, and gravy leftovers.
https://www.jamieoliver.com/videos/hodgepodge-pie/
*Alternatives, to this wonderful recipe. If you have puff pastry left, just do the top of the pie dish, and don't line the sides. Or cut our circles from your pastry and make pasties with the leftovers. If you haven't got any pastry and don't want to make it, slice some potatoes thinly and put them on the top, like a hot pot. If you haven't got enough sauce, have a look at your tins of soup, some cream of chicken or vegetable could adapt or there are the gravy granules. They will add to what you have or make some more.
Roast Vegetable Leftovers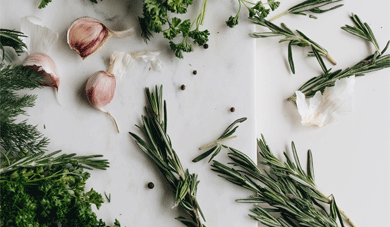 Heat the oven to about 200°C or 180°C fan or Gas mark 6 and place in a baking tray your left-over vegetables, sprinkle with a few woody herbs, like thyme or rosemary. Dollop on a bit of cranberry sauce, in several places. Then add your left-over brie. Add a few pine nuts and drizzle with olive oil. Once in the oven wait about 15-20 minutes.
*This could be any cheese you have left over. Brie, cheddar, stilton etc all work, or combination works to. Left over sprouts should go in here as they are wonderful roasted and don't worry if you haven't got any pine nuts, adapt it with other nuts if you have them.
Christmas Pudding leftovers
This re-heats well and it also is great cold, with dollop of brandy cream. But this can also be a very creative dish.
Crumbling the left-over pudding into some sundae glasses, open a tin of pears cut them up and put them on the top of the crumbled pudding. Put a little brandy or orange liqueur or sherry (a bit more family orientated pear juice from the can or orange juice). Cover with custard, now it doesn't matter if you have made this yourself (and cooled it) or opened a tin or carton, spoon it over the top. Whisk up your left-over cream and place on the top. Then add a little grated chocolate for the fancy finish or simply find the chocolates and put one on the top of each dish.
*Any tinned fruit alternatives work on top of the crumbled Christmas pudding layer. Or you can use fresh fruit like oranges or satsumas (make sure you pick all the pith off and spike them, so some the juice comes out). Add any juice that comes out of them to them to the Christmas pudding layer. You can also add nuts or ice cream.
Left over Dips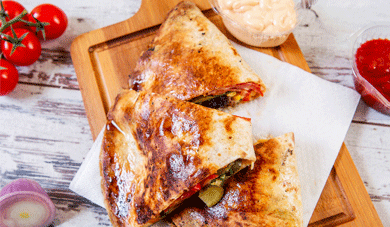 Here are a couple of interesting options. Slightly depends on what you have left in your house. The creamy dips work extremely well with mashed potatoes. Mash your potatoes and add the dip. It brings a whole new interesting flavour.
For the bean type of dips and the slightly chunkier dips, quesadilla or tortillas work well. Spread the dip on to half the surface add some cheese. Fold it in half, making a kind of sandwich. Very lightly grease your frying pan and pop the quesadilla or tortilla into the pan and heat. It heats very fast. Take it out and chop into triangles. Simple snack or starter.
Bread leftovers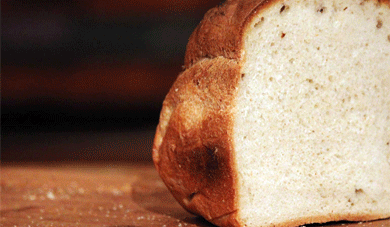 Cut up chunks and turn them into croutons to have with soup or bread crumb them in your food processors or by hand and toast them off in the frying pan. Add a few herbs make a lovely crispy topping for a pasta bake.
Alternatively, make sandwiches in principle. Butter on the outside. Add your leftover dip, with cheese or ham or whatever you have got. Get your frying pan and turn this into a toasted sandwich, by putting it and flipping it over, or use the sandwich toaster if you have one. Nice with leftover pickles.
Hooray, that has pretty much emptied the fridge.
Related
1 Comments