There's nothing like heading to the countryside for some fresh air and to get away from the hustle and bustle of city life. If you're looking for a peaceful getaway, you'd want to go to Maidstone – a hidden gem in southern England. It's easy to get there from London, and the area has a plethora of nice neighbourhoods and lovely attractions to visit.
Whether you want to explore the ruins of the past, spend the day amongst nature or enjoy a first class gin tour and tasting, Maidstone's sure to have something for you. Below, we've curated a list of some of the best things that you can do by heading to Maidstone for the weekend.

Spend the day at Leeds Castle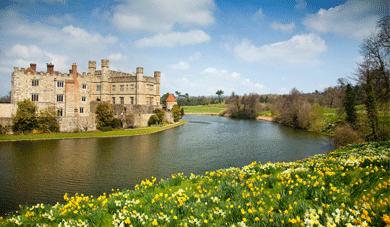 When you're at Maidstone, you definitely have to visit Leeds Castle. It's set in 500 acres of Kentish Parkland and was once the private property for six of England's medieval queens and is currently an incredibly popular and most visited historic building in the UK. The castle just celebrated its 900th anniversary in 2019 and also has plenty of events throughout the year from the Festival of Flowers to the Christmas Market. As you visit the castle, you'll learn more about its fascinating history and admire the design of the various rooms.
After you're done exploring the castle, challenge yourself at the Leeds Castle maze, walk through the stunning gardens or have fun playing Adventure Golf. If you'd like, you can also choose to stay at Leeds Castle's luxurious bedrooms or even do a bit of medieval glamping, the choice is yours!
Try some Gin at the Maidstone Distillery
The Maidstone Distillery is set in a gorgeous building that's been lovingly restored. While there, you can choose to go on a distillery tour or learn more about gin at the guided gin making experience. At the distillery tour, you'll start with a delicious George Bishop gin and tonic before heading into the experience room. There, you'll learn more about the history of distilling, the processes, and have a tasting of the various spirits.
During the guided gin making tour, you'll get to create your very own bottle of gin, how neat is that? Have a drink at the bar, and head through to the experience room where you'll learn more about the distillation process. Then, use the distillery's very own miniature stills and design and create your own spirit over the course of the next two hours. It's a fantastic experience and a great way for you to create a recipe that suits your personal taste.
Stay at Gorgeous Accommodation
There's lots of great accommodation that you can stay at while you're visiting Maidstone. The Potting Shed is one such accommodation that consists of six uniquely themed bedrooms. This unique bed and breakfast also uses solar powered energy for an eco-friendly stay. All ingredients are also locally sourced, and it's the perfect place to escape for a weekend hideaway.
Location wise, the bed and breakfast is close to Leeds Castle and the North Downs Way. There's also both a pub and restaurant on-site so you can grab a refreshing glass of beer or have some exceptional food. Additionally, there's a garden at the bed and breakfast that you can stroll through and every comes with a private patio that has a garden view. In the morning, select from either continental or a la carte breakfast options that's a great way to start your day.

Visit the Maidstone Museum and Art Gallery

Formerly the Chillington Manor, the Maidstone Museum is a great place to take a look at a range of art and antiquities. It has a good mix of collections from decorative art to Japanese art and even Edo-period woodblock prints. Other things that you'd get to see at the museum include an Egyptian Mummy along with a chair that once belonged to Napoleon.
Have a Delicious Meal at Frederic Bistro
While there's plenty of delicious food at Maidstone, don't miss dining at this rustic bistro that serves French provincial food. Everything at the bistro is made with fresh seasonal produce and ingredients. The Bistro serves breakfast, lunch and dinner on certain days of the week and you'd need to make bookings in advance as this spot is extremely popular.
Some items that you can expect to enjoy at the bistro include braised rabbit leg, a lamb chop cassoulet and fresh sea bass along with a range of other dishes for an unforgettable dining experience.
Spend some Time at Kent Life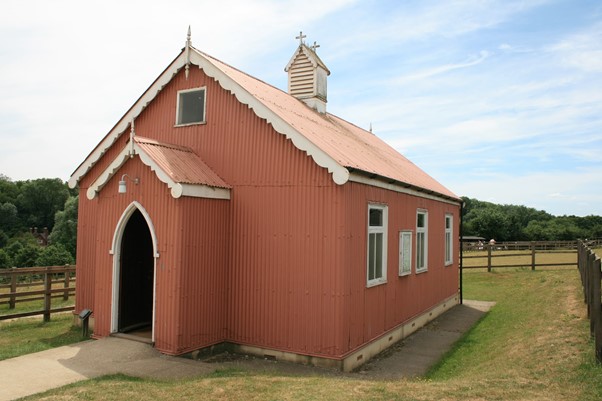 This open-air museum spans 28-acres and is a working heritage museum with plenty to explore for a fun day out. Start by wandering through the Vintage Village with homes that were a part of Kent's rural past. Then, head to Kent Owl Academy to marvel at these beautiful creatures. While you're there don't forget to also say hello to the meerkat family.
Other great things that you can do at Kent Life include strolling through the ornamental herb garden at Kentish Gardens, get lost in the apple orchards, or explore the two farmhouse gardens in the area. Kentish Gardens also has the last coal-fired Oast house that's perfect to learn more about the traditions of hop picking. Before you leave, don't forget to explore the shops around the area and visit the animals that are housed in historic outhouse barns.
Immerse Yourself in Nature at Mote Park

If you want to relax and take it easy, head to Mote Park. The area has expansive open spaces with lush greenery and a lake that you can hire boats from. It's a great place to head to for a picnic, or have a fun day out with some outdoor sports such as football or cricket.
There's a wide range of recreational activities that you can do at Mote Park from having fun at dino golf to scaling the climbing wall. If you're hungry, there's also a cafe in the park for hot food and drinks.


Above, we're just scratching the surface of some of the things you can do at Maidstone. There's plenty more that you can do from enjoying a glass of wine at Hush Heath Winery to grabbing a drink at a country pub. It's truly the best way to get away from the hecticness of everyday life and unwind at the tranquil countryside.
Related
1 Comments