The season of winter brings with it festive cheer and then January and February when little seems to happen apart from dashing home avoiding the cold and rain. In England we don't live in a perfect climate for outdoor living but with all the restrictions the pandemic has foisted upon us here are some great ideas to cheer our spirit for winter.
For most of these a little pre planning time and scanning the weather forecasts is necessary to get the best out of these occasions, but some can be done at any time and in any weather. All you have to do is to enjoy and stay safe in your bubbles.
Note: A little extra effort is required to ensure your comfort in the winter. Put on your winter clothes and those lovely hats, scarves and gloves which you got for Christmas. Bring out some cushions and blankets to keep you extra warm. Pull on warm boots and good socks and get cosy. Or if you have a ski-suit, what a brilliant opportunity to put it on, it doesn't have to be snowy.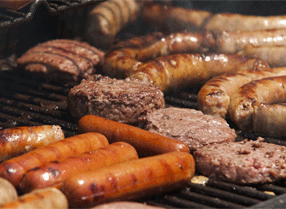 Pick a bright cold day and have a Barbecue in the Garden – Remember how good those sausages or burgers in a roll or with baked beans tasted when you may have been out to a firework night. They warming and tasted great in the outdoors. Instead of you summer barbecue with salads, enjoy the same meats or haloumi and add some grilled vegetables on skewers. May be add a few baked beans or bring out some jacket potatoes to add to the feast.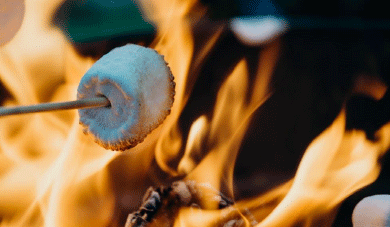 Light the firepit – remember those cool summer evenings when you lit the firepit and sat chatting around the fire and looking into the flames or the burning embers. All you have to do is stop by the garage or garden centre and get a bag of logs. Arrange your chairs around the firepit and enjoy it in the winter. A cold bright night will see you counting the stars. Toast a few marshmallows and enjoy some mulled wine or hot chocolate depending on the time of day. Perfect.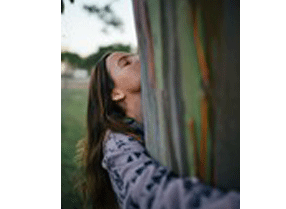 On damp but not rainy day, a walk in the woods can be invigorating. The trees smell different and the leafy ground covering makes for a scent you don't usually notice. We have all heard of tree huggers, so why not try hugging a tree. It can be immensely powerful, as it draws up energy from the ground to regrow its canopy in the spring. Don't knock this until you have tried it, you might be quite surprised. Hugging a tree is apparently as good for you as hugging a person and given the pandemic, this is a good solution. Forest bathing is a popular health activity in Japan and it makes you feel good to be amongst trees. It might be just what you need.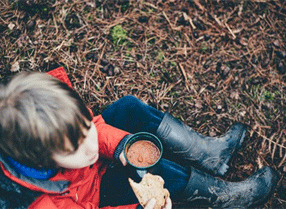 Make a Winter Picnic – This is especially good fun for a family and its easy head to the park and grab one of those picnic benches. (It needs to be a park quite close by to home, so that the food stays hot). The ingredients for a perfect picnic is something hot, like soup and even better if you have fresh homemade bread to dip in it. Most of us have now got thermal mugs or thermos flasks which make great choices for carrying things. Cornish pasties which have been heated in the oven before leaving home and wrapped in clean tea towels are just lovely. Add some fruit or a little cake and buy a cup of tea from the café if you have run out of thermal mugs and it makes a wonderful change. This is a treat. Just make sure you take hand sanitiser and wipes with you.
Photography – Get out with your camera or your phone and start to have a look around you. Have a look at the Visit Maidstone Facebook page for some inspirational photography, which was recently entered into our competition. May be head out at first light, it's not early in winter, when the day breaks through and the light is so different or again just before dusk and stunning sunsets. You will be very surprised at what you find and the results of your pictures. Less cover of leaves and plants also makes wildlife photography a little easier too.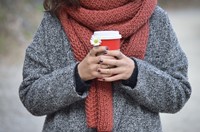 Carpool Karaoke – Get some family favourite songs on to your phone/car music system and enjoy some carpool karaoke. This doesn't have to be just for James Corden and celebrities. Plan a route, make a stop at a drive through for coffee or hot chocolate and sing along to your hearts content all the way. Video a bit and share it with your friends on social media. Perfect for when you feel you have been stuck at home for a long time and need some different scenery, as well as a good laugh.
Winter Drive in Cinema – Check out where locally there is a drive in Cinema and what is showing. So if you have been missing the big screen experience this is perfect for you.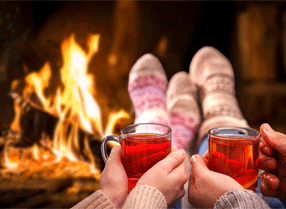 Weather just to horrible to go out. Take a leaf out of the Great British Bake Off book and cook a cake of your own at home. Light some candles, make your home cosy. Settle down with a pot of tea and your lovely new freshly made cake and enjoy it. Remember that banana loaf which was so popular in the first lockdown, this is a particularly good cake for this event. Time the cake to come out about ½ before you settle down, that will mean that the cake is still warm. This is delicious.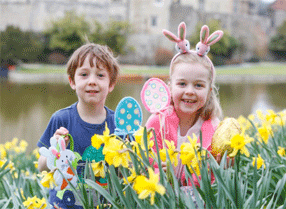 Plan an Easter Break to meet up with you Family. We have all been missing our families and hopefully by Easter things will be looking much safer and better for all of us, so start making plans for meeting up. Check out some things to do, some days out, may be a picnic but something that everyone can enjoy. Make it a bit adaptable, just in case some restrictions are still in place. May be a heritage railway train journey, a boat trip, may be a castle, may be a vineyard, may be a beauty spot or simply a park. Making a plan will make easy later and you can make great memories for you all to share.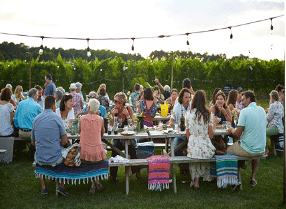 Take time to plan your summer holiday. We all felt a bit nervous last year about where we were going and what we could do. Even if you carried your holiday forward a year, there are still things you could check out, wherever the destination, so that you can make the best of your time. Check out a break in England to. There are some brilliant places without waiting for planes or test results or dealing with new EU rules whilst they sort themselves out. Kent's a brilliant choice if you don't want to go far. Don't forget Paul O'Grady's very successful show visit fantastic places in Kent on his Great British Escape, as it is only a stone's throw and there is a lot to do and see here.
Related
2 Comments