It's the spookiest holiday of the year, time when all the witches and ghouls come out to play. But what's scariest of all is the amount of pumpkins we waste each year. More than 8 million pumpkins (equivalent to 18,000 tonnes of pumpkin flesh) will be binned in the UK this Halloween. So what can we do to reduce this horrifying amount of waste?
If you haven't carved it:
1. Use their innards
No-carve pumpkin decorating is on the rise and the good news is if you've decided to paint, decorate or use little pumpkins in your design this year, then you can still use the delicious flesh inside. Lots of people forget that the pumpkin is actually a fruit and its flesh can be cooked and eaten as part of a hearty and healthy meal. Whether its soup, stew, stock or a sweet pumpkin pie, eating the flesh is a great way of making sure it doesn't go to waste. Find a recipe for Halloween Pumpkin Cake here.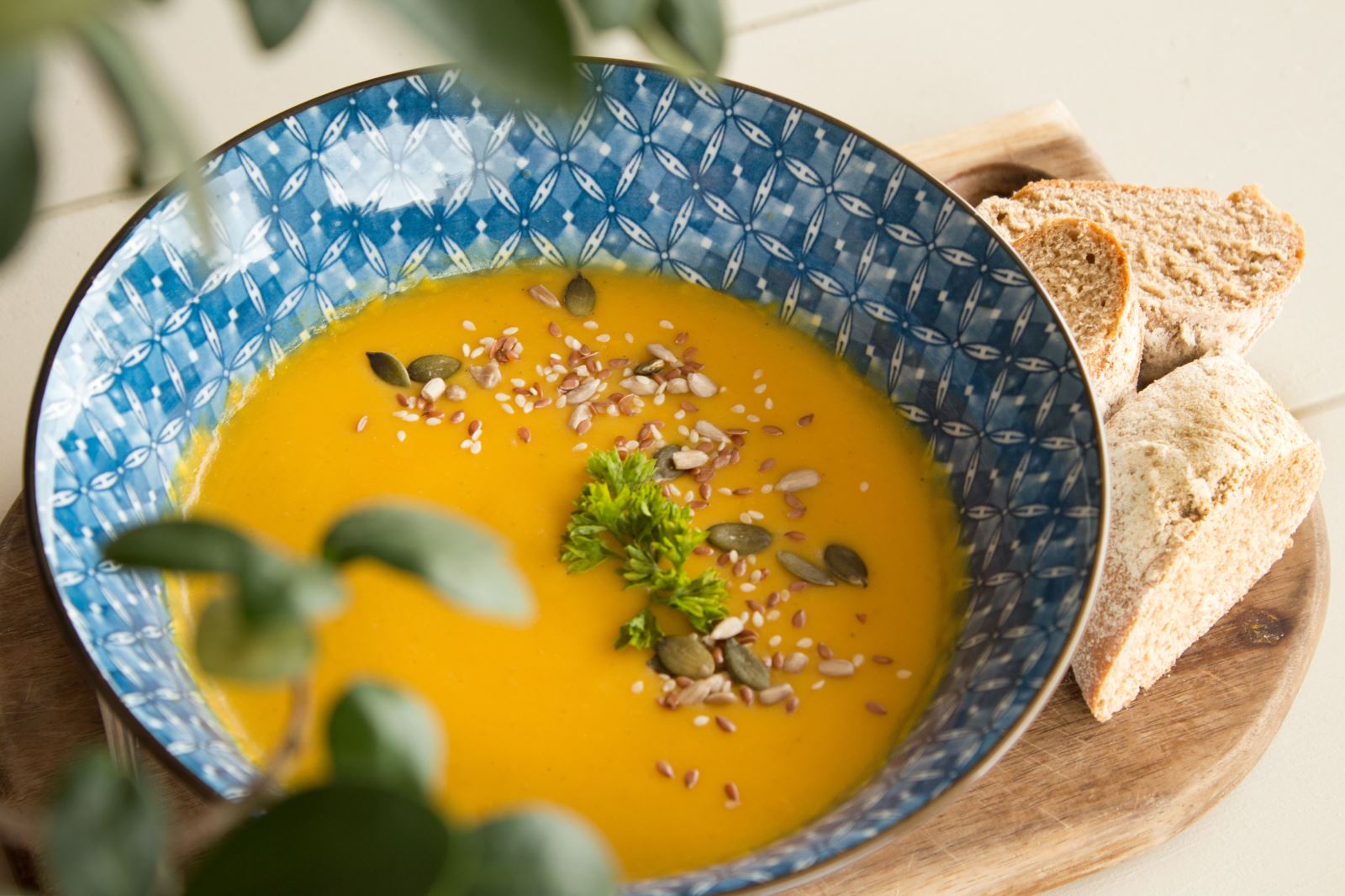 2. Use it on your skin
First you'll need to make a pumpkin puree. Scoop the stringy bits and seeds out of your pumpkin and then cut it in half down the middle. Put both halves of the pumpkin face down in a baking tray and add a cup of water. Bake the pumpkin halves for approx. 90 minutes. Once the pumpkin has cooled slightly, scoop out the soft fleshy inside and puree in a food processor. Wait until it has fully cooled before adding a little honey and natural yogurt into the puree and use as a refreshing face mask. The puree can also be used in a cake or pumpkin pie.
3. Eat their seeds
Do you normally through that stringy stuff inside the pumpkin away? Well don't forget to pick out the seeds first! These little gems are absolutely jam packed full of nutrients including zinc, vitamin E and fibre, so they make a delicious healthy snack and help ward off winter colds. The process is simple, all you need to do is wash them in water, drizzle over a little olive oil (and some salt if you like) and bake in the oven for 20 – 30 minutes!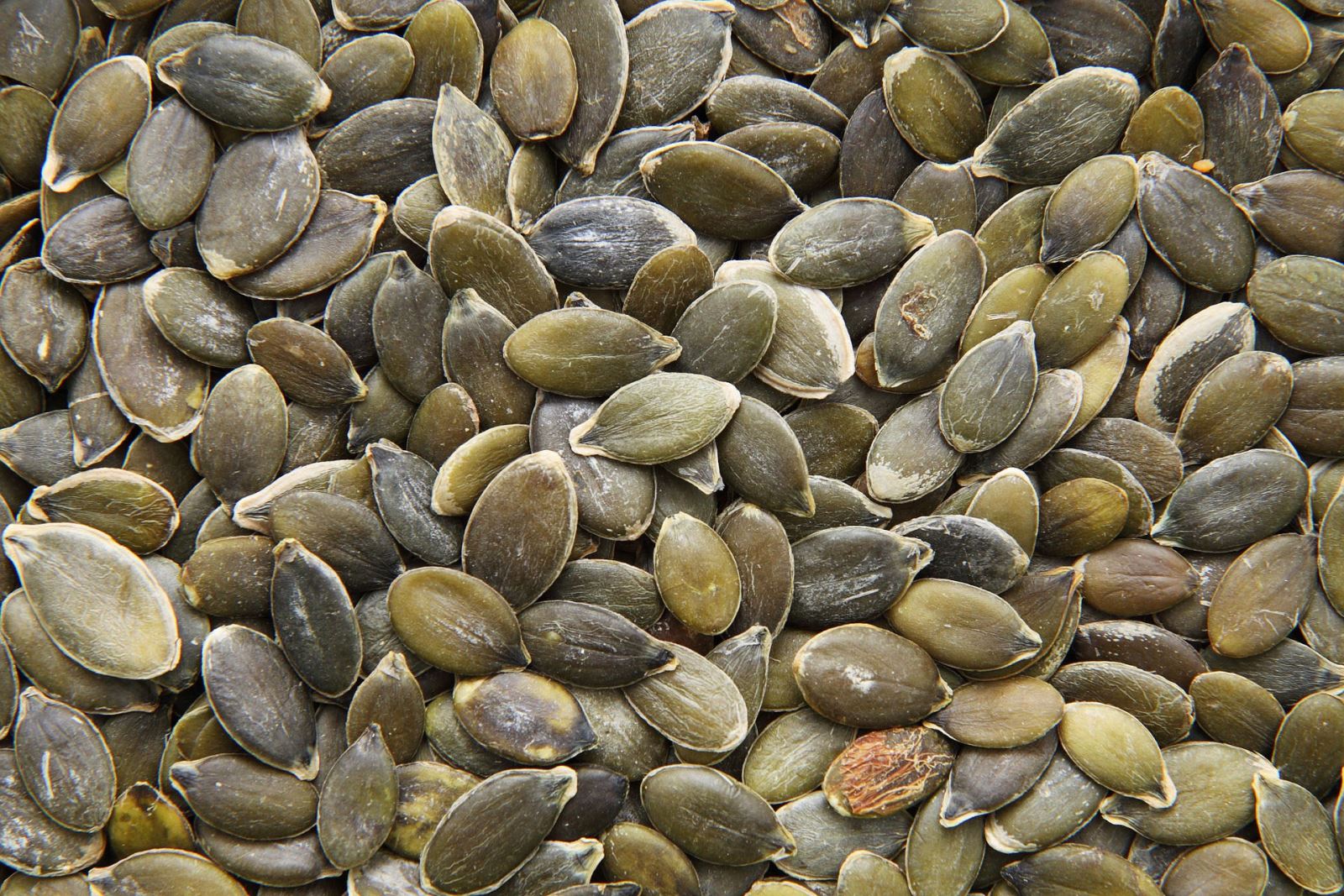 If you've carved it:
4. Make a bird feeder
Once you've carved your pumpkin and left it outside, the flesh inside it is no longer good for humans to eat. This is a wonderful way of giving back to nature as the summer season comes to an end and the food for wildlife dwindles. To make your bird feeder, cut through the pumpkin horizontally to create a wide round bowl with the bottom half. If you've carved your pumpkin, you can add a newspaper lining which will stop any goodies from falling out. Cut a small groove around the ring at the top of your 'bowl' and insert pumpkin seeds face up all around the circumference. You can make perches by making holes through the pumpkin and pushing sticks through around the outside. Fill with whatever bird feed or yummy bird treats you like and hang it up by threading strong twine through holes in the side. Sit back and watch your little visitors enjoy an enriching meal in the garden.
5. Compost it
If your pumpkin is looking a little worse for wear, a great way to recycle your pumpkin in an environmentally friendly and sustainable way is to use it for compost. You can leave it outside to rot down a bit first and let the local wildlife to pick at it before transferring it into your compost bin. Next year it will become a nutrient rich fertiliser for your garden.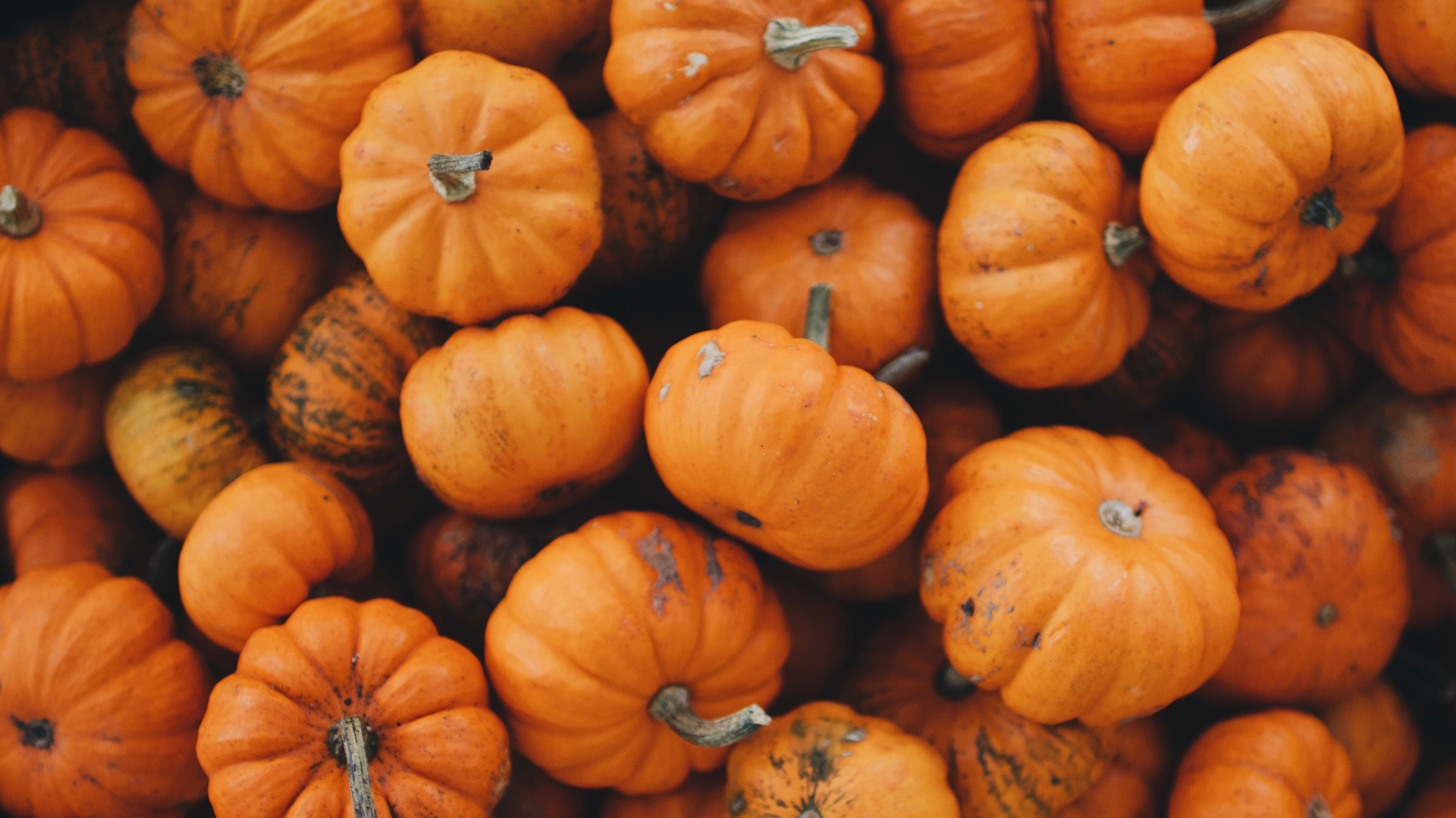 6. Turn it into a plant pot
Another creative way to reuse your old pumpkin is to turn it into a plant pot. Take your carved pumpkin, line the inside with newspaper (so no soil spills out!) and fill with compost. Use it to house your favourite autumnal outdoor plant for a couple of weeks, or plant seasonal seeds inside the soil and bury the whole pumpkin into the ground. The pumpkin will slowly rot away and add lots of amazing nutrients to the soil and contribute to the growth of the seeds.
We hope this has given you some inspiration of what to do with your pumpkins after all the Trick or Treaters have gone, and hopefully we can reduce the amount that goes to waste this year.
Related
0 Comments