If you live or work in Maidstone then you will probably know the River Medway which runs through the heart of our town. At Visit Maidstone, we are well acquainted with the river, having walked and cycled along the tow path numerous times. However, with the arrival of an exciting new attraction, we decided to experience the river from a different perspective, by travelling down it in a self-drive hire boats!
Self-Drive Boat Rental from Visit Maidstone on Vimeo.
We arrived at the Kentish Lady moorings, next to the Archbishop's Palace in the heart of Maidstone where we were welcomed and introduced to our day river cruiser, the Medway Belle. Seating up to 8 people, she was beautifully decked out with cushions and blankets in blue and white with a nautical theme.
Boat Operating Information
Nick showed us how to get in and out of the boat safely (without falling in!) and then a quick tour of the boat and it's safety equipment.
We settled ourselves, and our picnic, into the boat before a talk about how to drive and where to go, followed by a short demonstration to ensure we were comfortable driving on our own.
There is a steering wheel, a throttle and key to switch it on. The throttle only lets you go up to the maximum speed of 5 knots, this is the river's top speed limit for all boats. It is essential that boats remain at this speed to protect the wildlife and conservation of the banks. There is slow speed gear, neutral and of course, reverse. It is surprisingly easy to drive these little boats!
You pass others on the river the same way as you would if you were driving in France – left hand to left hand.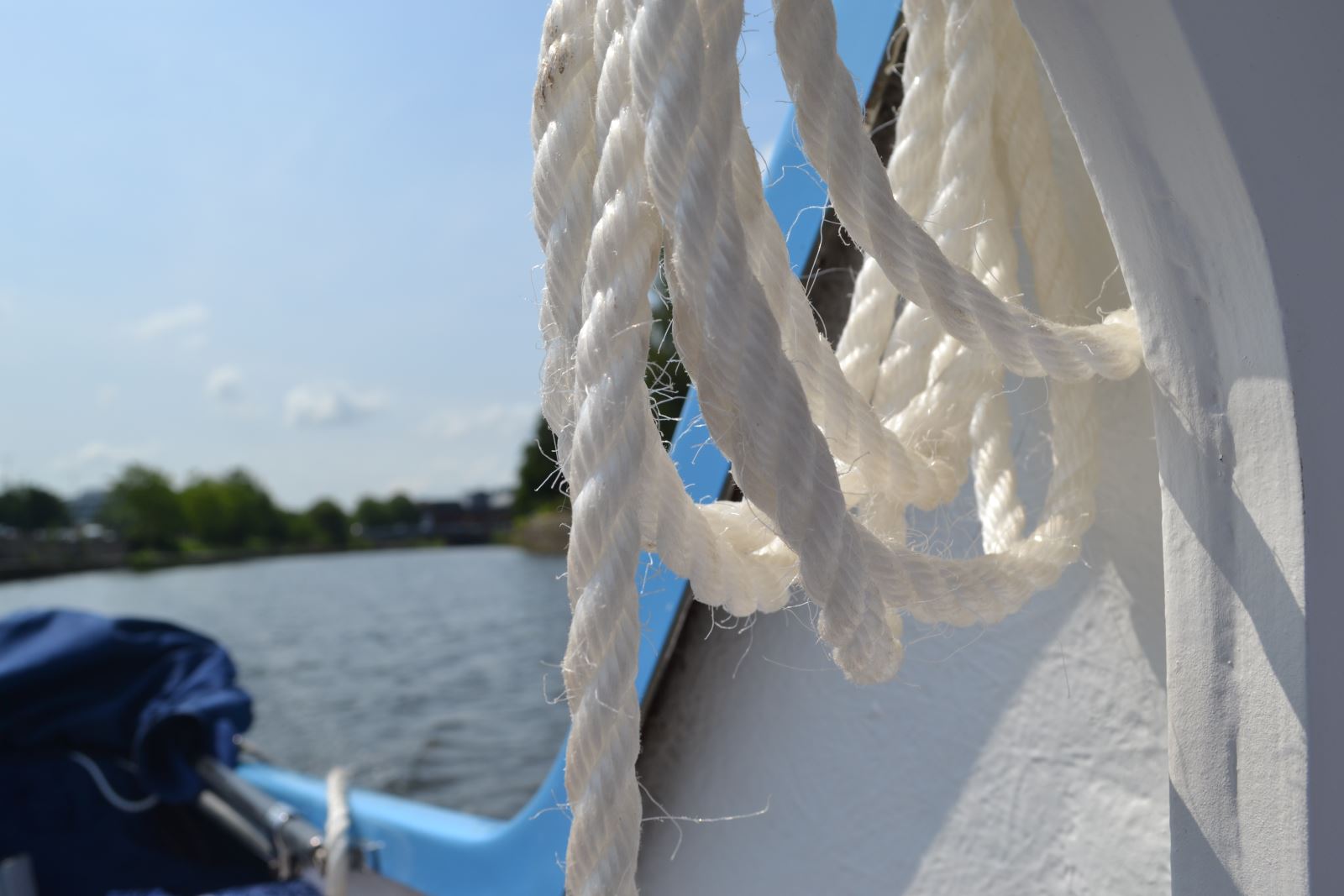 What To See And Look Out For
We set off towards Allington Lock, the sun was beaming down and it was relaxing travelling down the river at a leisurely pace. Along the way we passed lots of boats, some elegant and others that looked in need of some love, as well as newly hatched signets and cormorants floating lazily on the sparkling water. Make sure you watch out for King Fishers and that bright flash of blue, as you take in the wildlife of the river.
We made our way up to the Malta Inn, passing the water pumping station, Maidstone United, Whatman Park, the rowing clubs and Allington Castle, before turning around at the lock.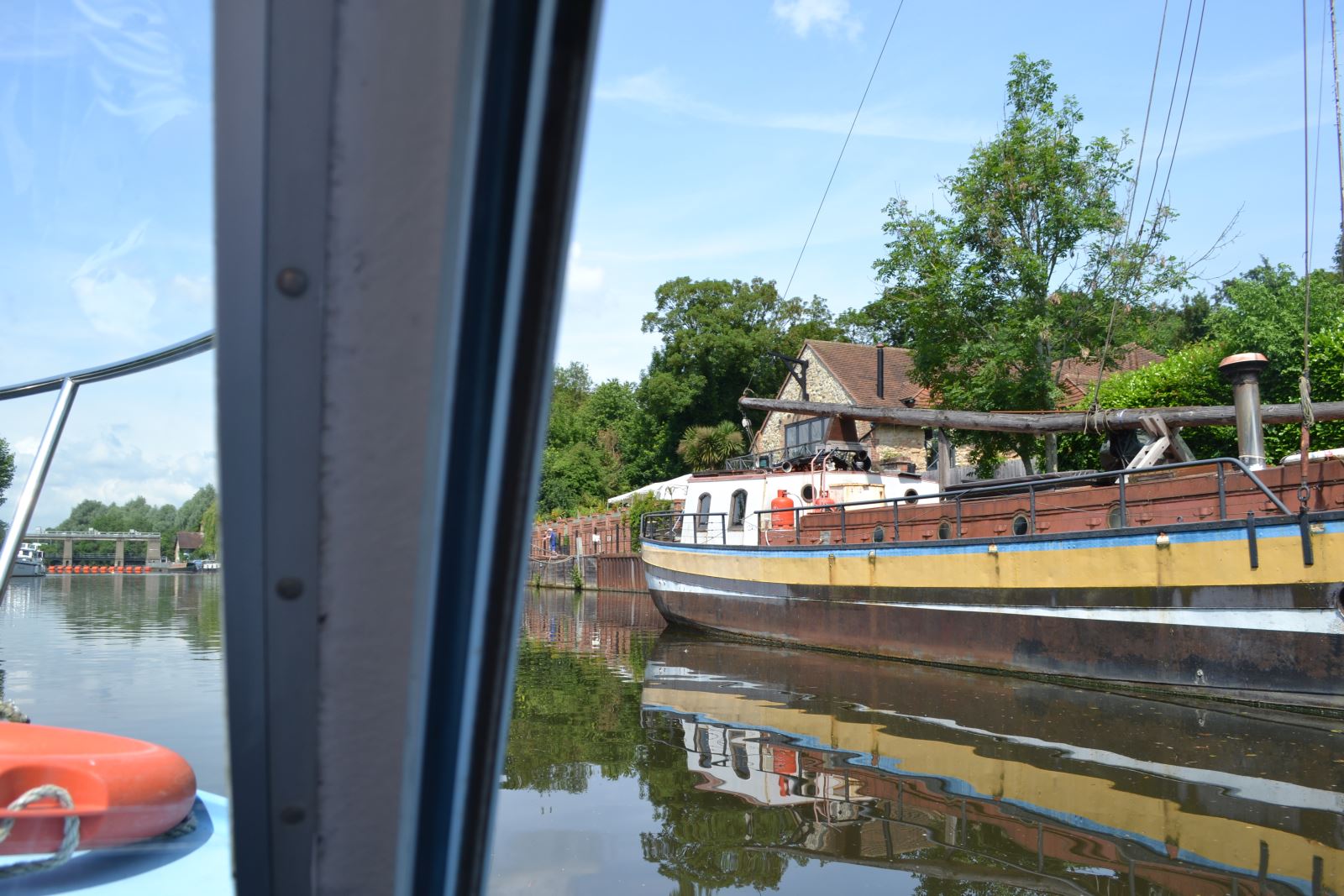 Feeling a bit thirsty, we decided to stop at the Old Boat Café. This unusual café was an original horse drawn industrial canal boat in 1911, with a strong heritage link to Maidstone. For those not on boats or canoes, there are tables and chairs both inside and on the river bank, but we were served 'drive through' style. Pulling alongside in our own boat next to the waterside serving hatch, we purchased some fizzy drinks, perfect for this warm summer's day.
If you have a little more time, you can get along as far as East Farleigh before you have to negotiate the lock. If you haven't used a lock before, we would recommend that you ask Google for a video of how to do this. It is simple but very effective Victorian engineering, but opening and closing the right paddles in the right order is important.
Once you have negotiated East Farleigh Lock you can continue up the river to Teston, and even up to Yalding to try another lock.
There are some great places for a picnic along the river, or you can find ample café's and pubs to stop at for refreshments. Just ask before you set off for the best places to stop off at along the way.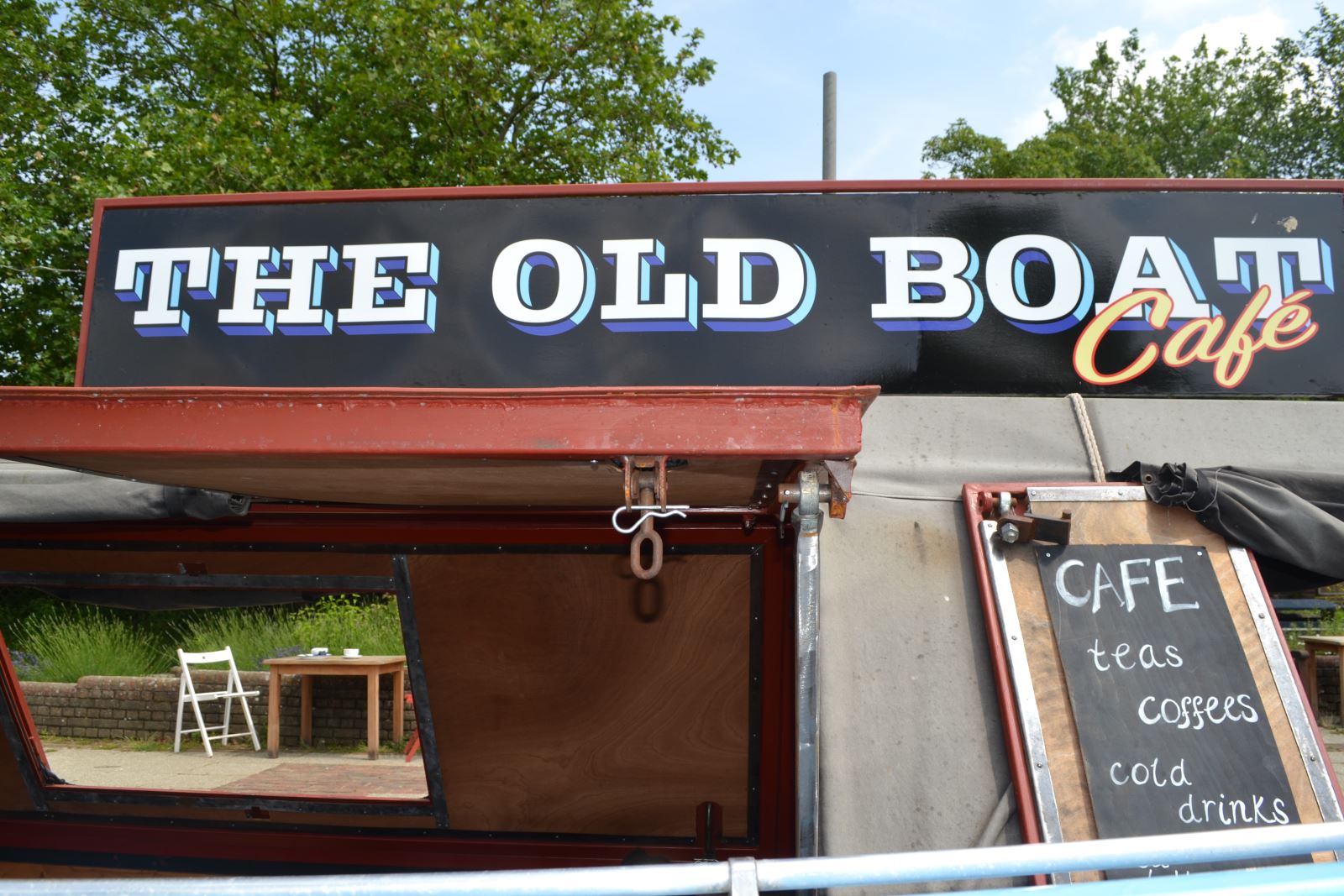 When you do decide to moor make sure you have secured the boat properly and haven't blocked anyone else's access on the river.
Related
0 Comments