Finding myself at a loose end one Saturday, I decided to take my Mum for a day out. As we hopped in the car and headed for Leeds Castle, it dawned on me that, despite having lived in Kent almost all my life, I'd never actually been inside this iconic fortress. I'd driven past it plenty of times and even cycled through the grounds once or twice, but that was as close as I'd got… until now.
We were guided to a parking space not too far from the entrance and, once we'd navigated our way through the ticket office, we entered the beautifully arranged gardens where elegant, formal landscaping combines seamlessly with natural features.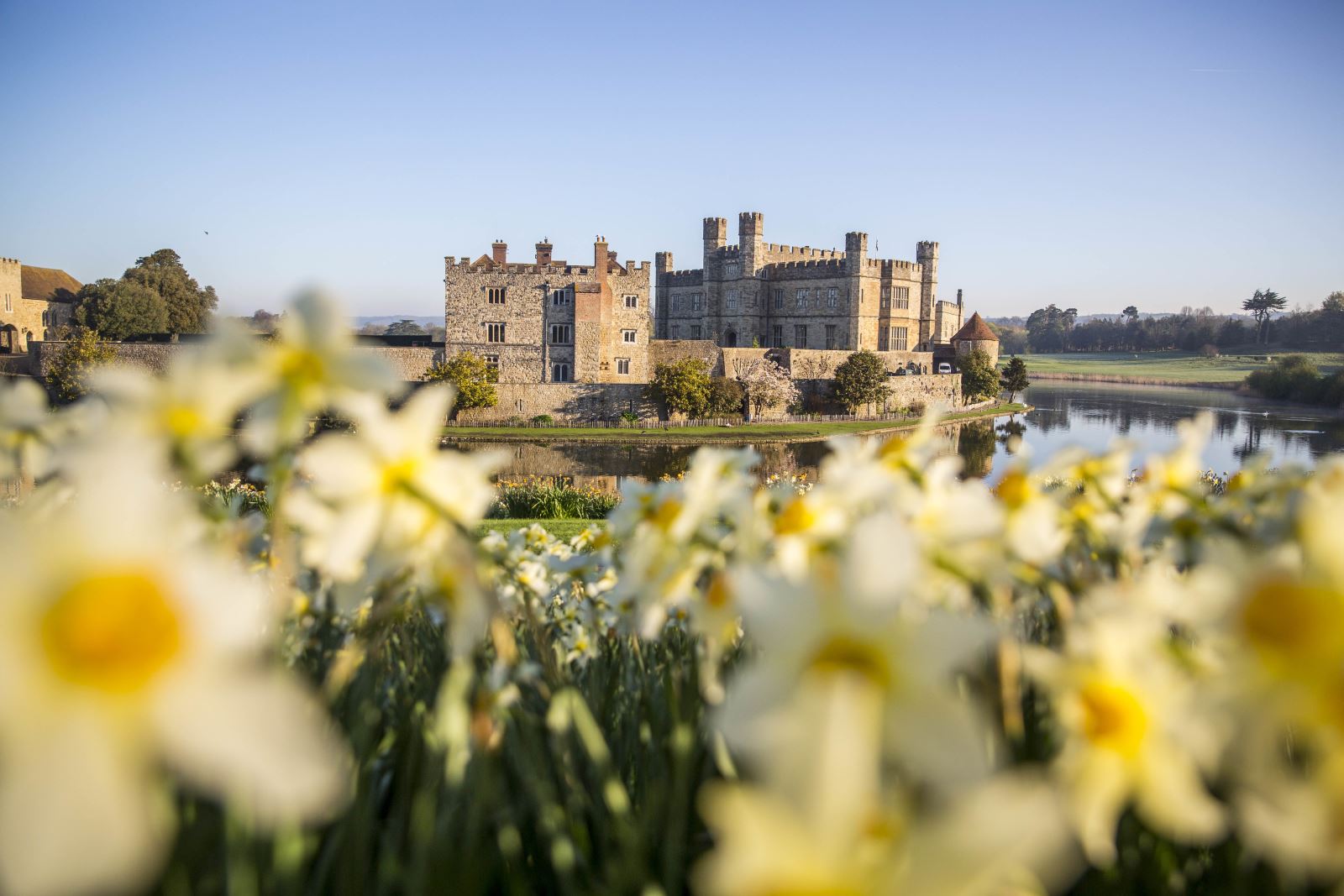 Life in the Leeds Castle Gardens
The gardens offer a lot more than just beautiful flowers to discover. Barbary geese and ducks were out in force near the pond, waiting expectantly for people to feed them (in fact, pots of bird seed were available to purchase in the ticket office, but we decided they were probably getting enough already, it being the summer holidays and all). Still, while admiring the black swans and gradually being surrounded by geese, we also spotted a pea hen with three chicks; since neither of us had ever seen a baby peacock before, we spent some time watching and photographing them, as much to their intrigue as our own.
We eventually pulled ourselves away from this fairy-tale scene, following the footpath through the garden. Wide and reasonably level, the pathway makes for an easy walk and, following a slight detour to discover the sound of running water, we arrived at the main entrance to the castle. It's worth noting that turning left through the remains of the old mill and onto a footpath around the moat enables you to enjoy some of the best views of the whole castle.
Heading back to the entrance, we went into the Gatehouse exhibition, which gives a brief history of the castle from its earliest days right up to the present – including a very useful interactive video showing all the different phases of building and rebuilding.
Stepping Into History
The entrance to the main building is accessed via a path alongside the moat. There were a few uneven steps to negotiate, and quite a lot of bird droppings, but we soon arrived in the oldest part of the castle – the 12th-century cellar, which is still full of wooden barrels (although I suspect the contents are long gone!).
Upstairs, the first room is given over to a complete history of the castle, putting the building into context with the wider political and social landscape, and explaining how each of the previous owners has left their mark. We then followed the tour around the rooms. Most memorable were Lady Baillie's bathroom (lots of marble and glitz), and Henry VIII's banqueting hall, which was laid out for a wedding reception on the day of our visit.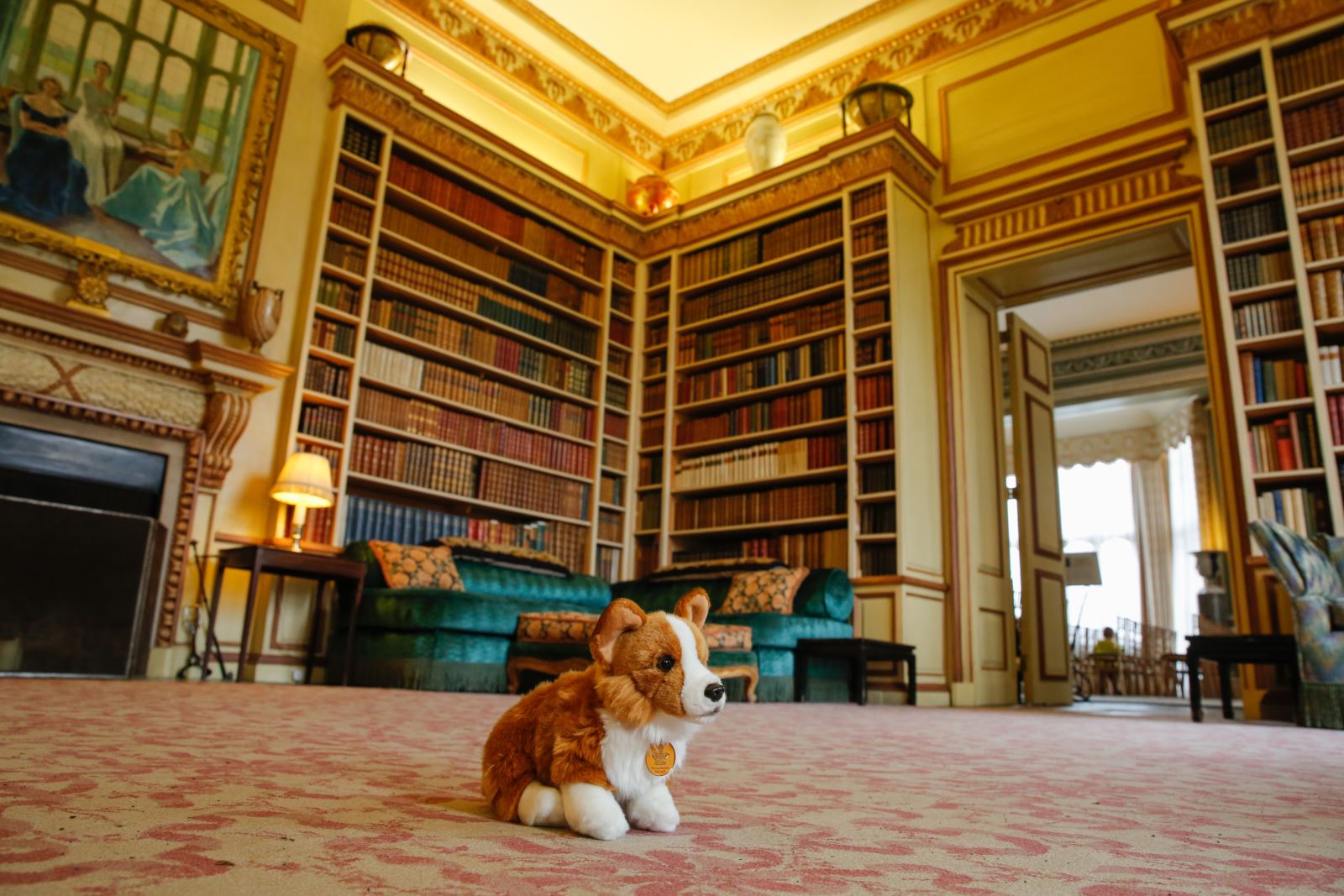 Retail Therapy
Of course, no trip to a historic building is complete without a visit to the shop and, as we emerged from the castle, we headed straight for the one next to the Gatehouse. A delightful array of goodies awaited us, including some lovely jewellery and home décor, alongside scrummy sweets, biscuits, and alcoholic drinks. We were both surprised at the reasonable prices – nothing felt unreasonable and it all appeared to be good value.
With purchases in hand, we set off to check out the catering facilities as our stomachs were telling us it was well past lunchtime. We wandered alongside the Great Water towards the main café and restaurant, which looked pleasant but was a little busy. Then we spotted a sign for the Maze Café, so we decided to head in that direction and see if it was any quieter.
This took us through the Culpeper Garden, which was full of low box hedges and cottage garden plants. Emerging from the gardens, we spotted the café and were delighted to find plenty of seating outside and no queue at the tills. Once again, we were surprised at the prices and opted for the £4 lunch box option, including a doorstep of a sandwich, a packet of crisps and a drink (hot or cold).
We passed a very agreeable 40 minutes or so sitting outside the café, eating lunch and watching all the children playing in the Squires Courtyard playground.
Flights of Fancy
By happy coincidence, we finished our lunch just as the free falconry display was about to start, so we wandered over to the display ground and found a spot on the grass to sit and enjoy the show. First up was Mozart, an eagle owl with a tendency to fall asleep during performances apparently, although he behaved himself impeccably while we were there! Then there was a young owl that was still learning what to do with his legs when in flight, and finally a Harris Hawk called Brock. An old pro at performing, he was almost ahead of himself at times!
The show lasted about 45 minutes and was really informative - it's always a treat to watch birds of prey in flight. When it finished, we decided it was time to head for home, so we followed the edge of the Great Water back to the Gatehouse. Having done a fair amount of walking already, we opted to take the land train back to the entrance. Just 50p each and five minutes later, we were back at the car and heading home.
All in all, Leeds Castle offers a most enjoyable day for anyone. The weather had been kind – sunny but not too hot – and, although the car park had certainly filled up, we hadn't felt overcrowded. But then, with 500 acres of grounds, that's probably not surprising!
About The Author
---
Ann-Marie is the Culture and Arts Officer at Maidstone. She studied archaeology at Southampton University and has a particular passion for historic buildings.
Related
0 Comments