There are plenty of things to do and see for free in Maidstone, whether you're into soaking up the culture and history of the region's most historic buildings, strolling through the great Kent countryside, or making animal friends, there is something for everyone to enjoy, without spending a penny!
1. Maidstone Museums
As far as regional museums go, few across the South East can rival the magnificent collections on display to those at St Faith's Street in Maidstone. Here you can find over 600,000 artefacts with collections dedicated to dinosaurs, Japanese artwork and ancient Egyptians, housing Kent's only human mummy, 2,700-year-old Ta-Kesh - a particular favourite among children and adults alike. Maidstone Museum also regularly features temporary, high-quality and eclectic touring exhibitions and collections which ensures there is always something new and exciting to discover at the museum.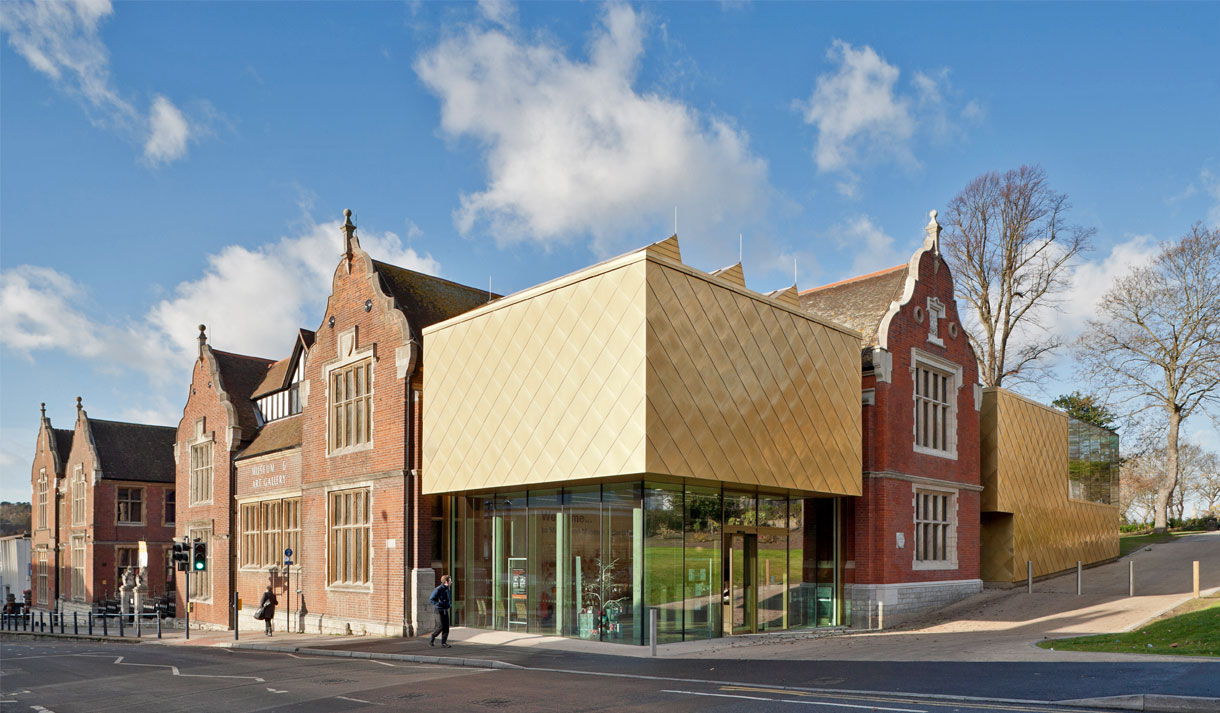 2. Cobtree Manor Park
Cobtree Manor Park is a prime example of the serene parkland Maidstone has to offer. Steeped in history, Cobtree is best known locally as the site of old Maidstone Zoo, which housed a private collection of Sir Garrad's exotic animals. The zoo was open to the public every year between 1934 and 1959 and remained open throughout the Second World War, being visited by Princess Elizabeth in 1946! In the late 50's rising costs and ill-health forced Sir Gerrad to close his doors and most of the animals were transported to other zoos. Now, remnants of its past can still be spotted, with a cattle shelter, sheep wash and Elephant House still remaining. The park also features a large zoo-themed play area and sculpture trail, a little homage to it's past.
3. Mote Park
There really is no end to the appeal offered by this region of outstanding natural beauty. At Mote Park you can sit and feed the swans by the lake, take your dog for a walk, let the kids run free in the brand new play area, take to the lake to enjoy a or enjoy a game of mini golf, swing on the high rope or zoom about on a Segway in the new Adventure Zone! Regardless of your own passion, this magnificent area in the heart of Maidstone is a stunning retreat from the modern town centre, and where peace and quiet mix with glorious country scenery.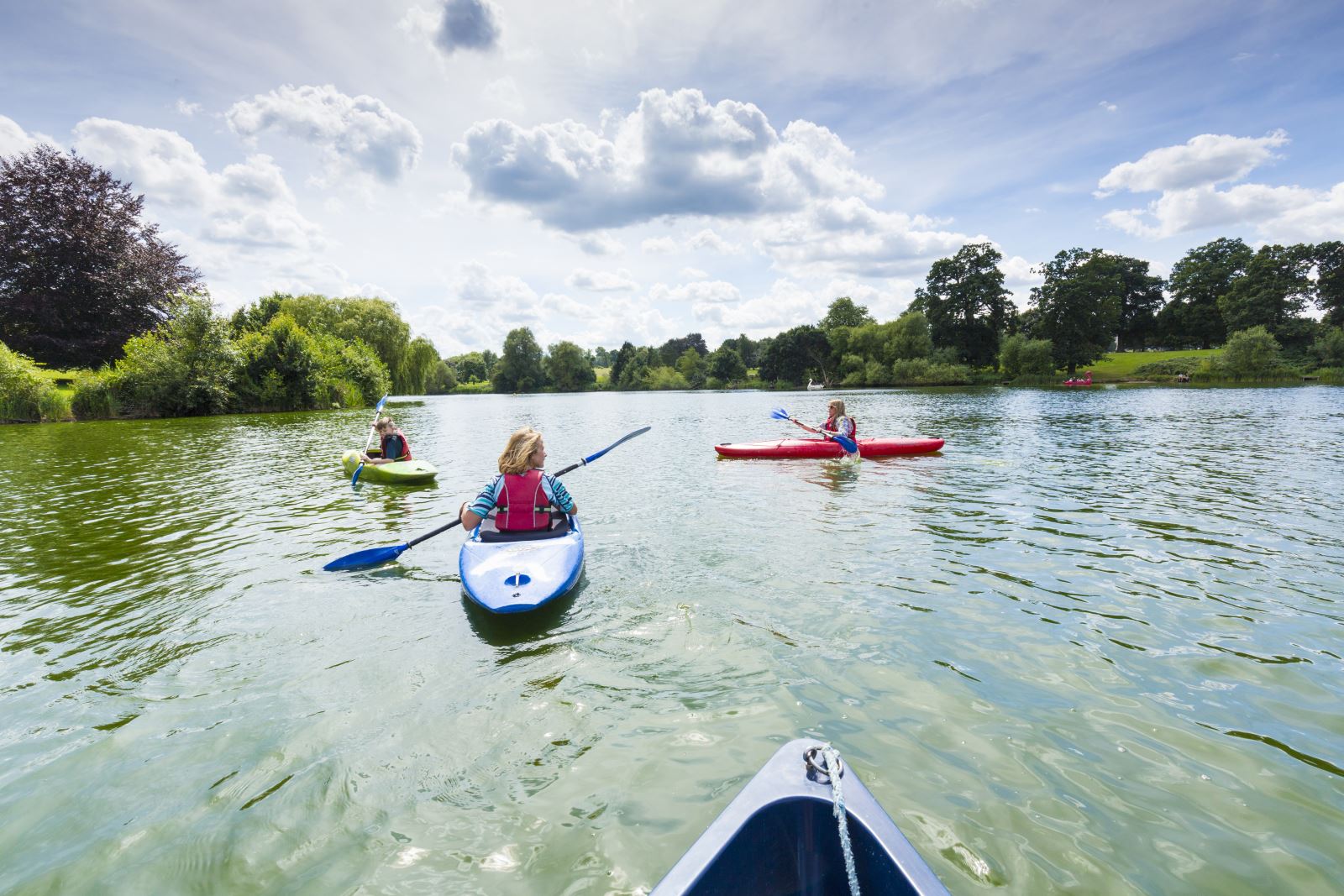 4. Tyland Barn
Tyland Barn is an idyllic retreat and wonderful way of experiencing the Kent countryside. Featuring woodlands, colourful wildflower meadows and a large pond teeming with life. As the seasons change, there is always something exciting to discover at the park, whether it's searching for bugs under logs, fishing for creatures in the pond, or watching out for nesting birds, it is a great place to bring the whole family to learn more about our varied wildlife (the café serves scrummy vegan cakes too!).
5. Buttercups Goat Sanctuary
Buttercup's Sanctuary for Goats may be one of the region's most intriguing, yet increasingly popular, free* attraction. The sanctuary care for between 130 and 150 resident goats at any one time, rescued from abandonment, neglect or simply needing a new home, they are given warm, dry stalls and plenty of safe space for grazing and exercise. Sociable and inquisitive, a trip to see these cheeky characters makes for an afternoon with a difference! Once you've spent time making friends with these local residents, why not grab a cup of tea and slice of cake from the onsite café, helping to support this fabulous cause.
*Entry is via donation of your choice, every penny helps support this brilliant charity.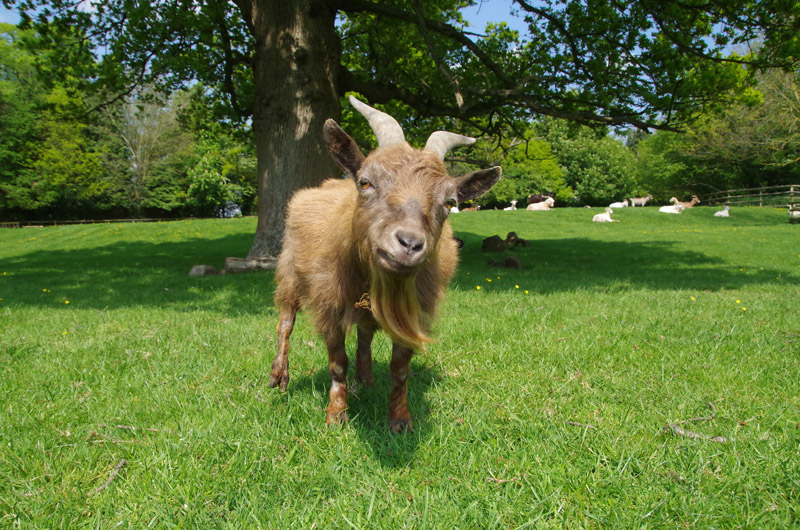 6. Headcorn Aerodrome
One of the most fascinating attractions in the borough of Maidstone, Headcorn Aerodrome is a hive of activity all-year round, putting on an array of shows and exhibitions, displays and activities that will sate the desires of all ages. Whether you wish to enjoy acrobatic displays of aviation daring, watch from afar as the Aero Legends embark on one of its flybys in a traditional Spitfire, or come along in support of the many skydivers plunging from above for charity, a visit to Headcorn Aerodrome is great fun for all. You can even choose to simply enjoy a cup of coffee in the on-site cafeteria and watch on as the airfield's activities continue around you.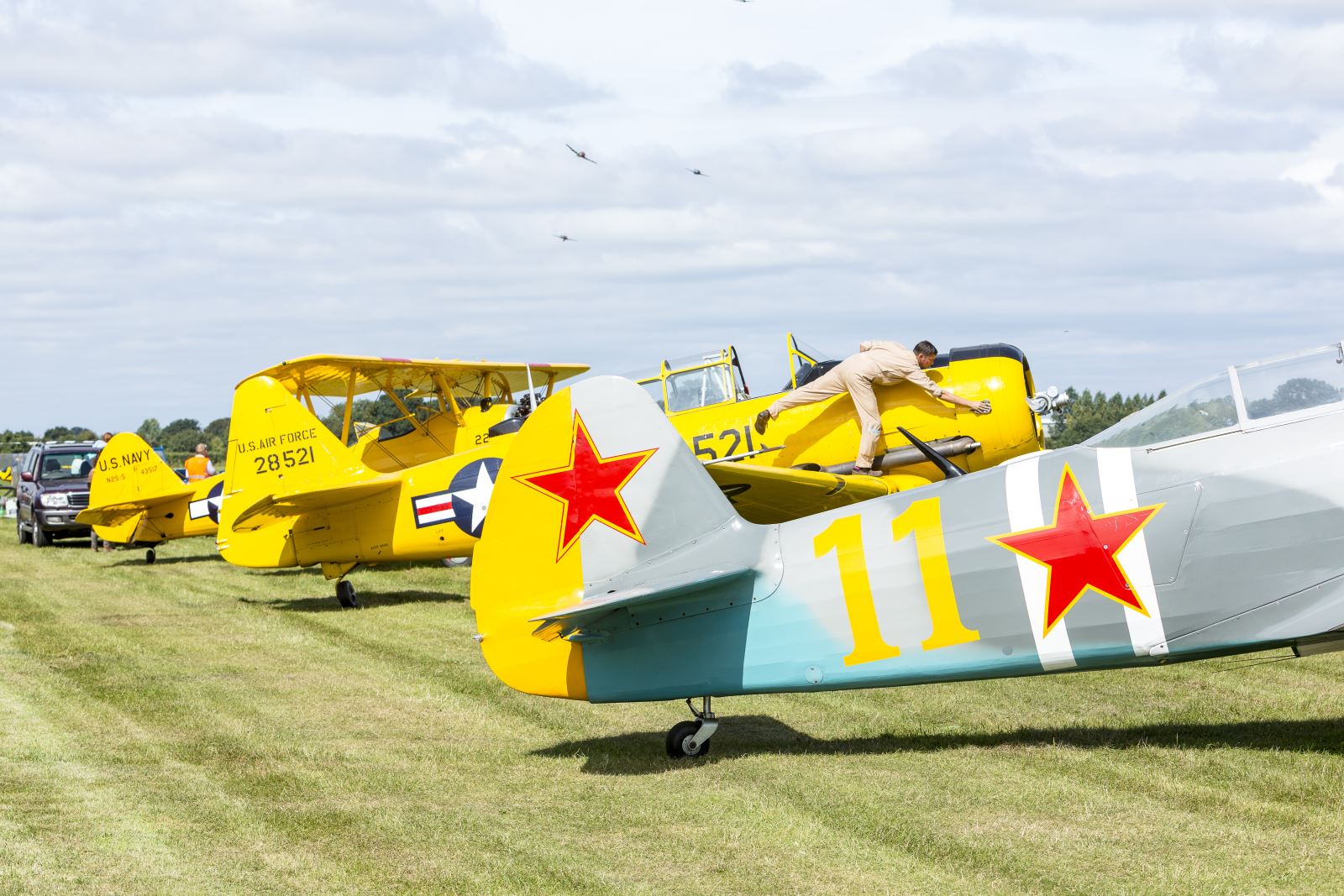 7. St. Mary's Church
A visit to St Mary's Church in the heart of Lenham is always a delight. With building commencing in the 12th century and ongoing in stages, the tower and stair turret, perfectly illustrated against a blue summer sky, are balanced above the third stage belfry windows and lined with menacing gargoyles. Inside this grade I listed building is a welcome sanctuary, with a large scissor-braced ceiling, offset by the delicate stained glass lancet window and large wall painting of St. Michael weighing souls.
8. Little Fant Farm
This quaint heritage cottage farm, nestled within the scenic Medway Valley Fruit Orchards is a true little gem. Wander 16 Acres of beautiful farmland, pick your own pumpkins, pears and plums when the season's right, and purchase freshly squeezed juice from the onsite shop. Visit the assortment of farmyard animals including chickens, ducks, geese, pigs and the two, adopted Shetland ponies, Pumpkin and Orlando. Then, once you've made you're way around all of that, stop to relax at the Tea Barn and indulge in freshly brewed coffee and a selection of farm made cakes and savoury treats.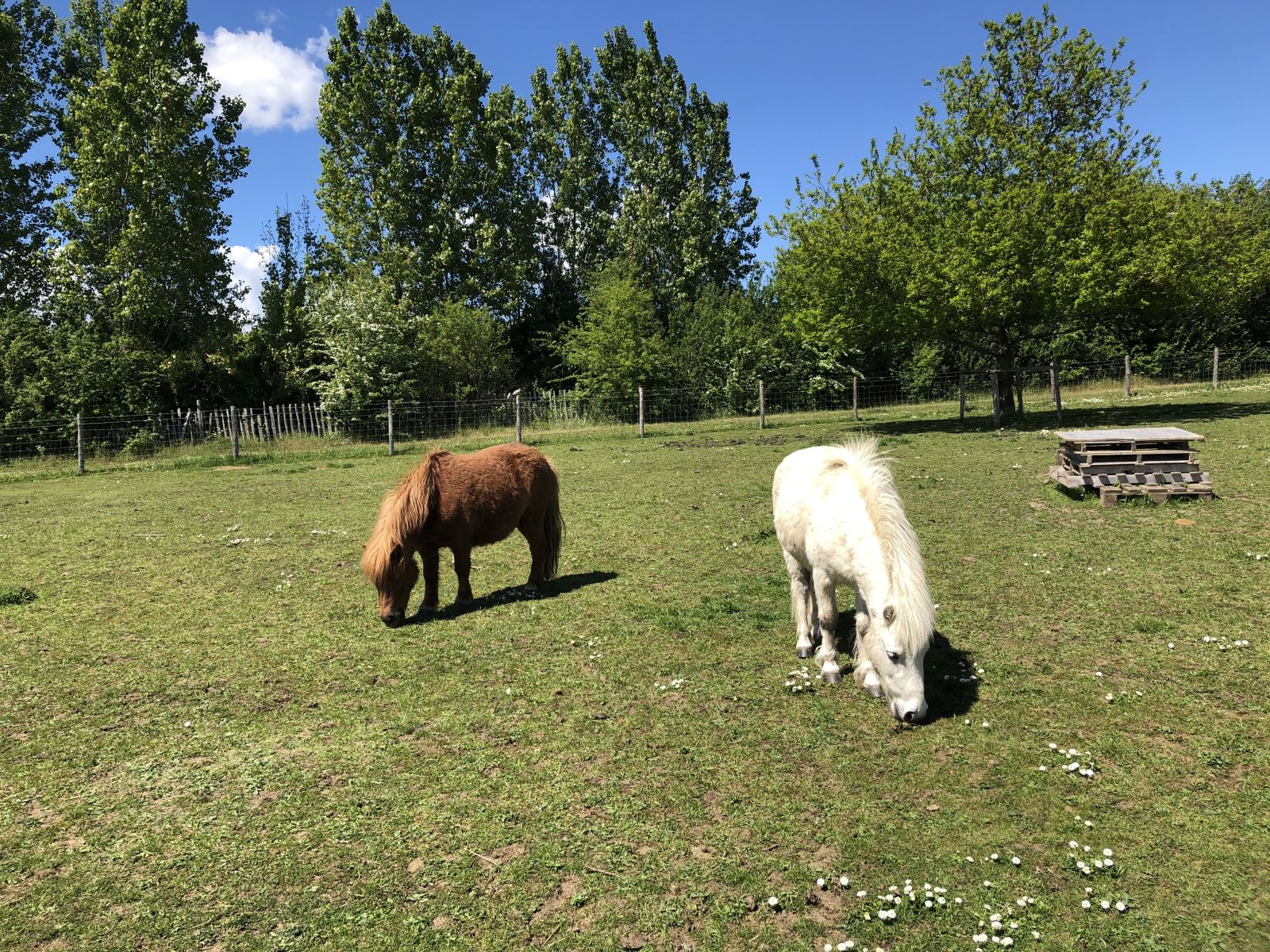 9. Shopping
Ok, so shopping may well require you to spend a few pounds here and there, but actually embarking on a trip into Maidstone town centre costs nothing. Fremlin Walk eludes modern appeal in which to invest in high-street fashion and leading produce, while The Mall hosts a range of recognisable names in which to purchase all the items you'll ever need. You can even visit one of the many local farmers' markets to savour the local produce from the Maidstone region.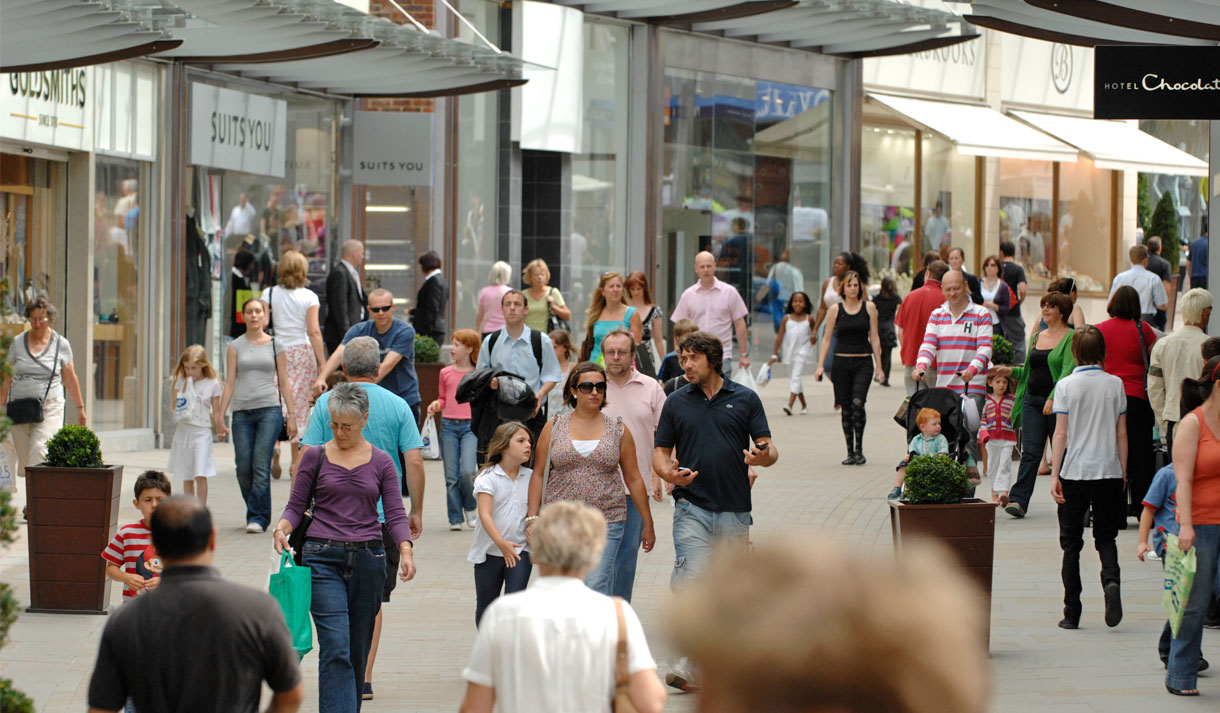 10. Country walks
A number of history and nature trails provide a walking experience that will take the breath away. From exploration of the North Downs to following a path along the River Medway, embarking on a walk of the famed Pilgrim's Way to joining an exploration of Maidstone's many historic sites, joining a walk through the region promises to uncover a host of memorable attractions. Rambling through undulating landscapes, exploring the magnificent flora and fauna, and even just taking in stunning views across the Kent countryside promises to provide a true taste of life in the South East, and is one of the very best ways to discover more of this compelling region.
Related
5 Comments