Last year many of us missed our summer holidays and because of the pandemic. We'd love a holiday this year, but we would like to keep the people we love as safe as possible and avoid those crowded places seen on the TV and in the news reports.
So where can you staycation and what can you do this summer? Where the crowds haven't chosen to go, where its quieter but still full of great things to do and space to avoid others.
Kent offers a good option for those looking to explore away from the crowds. Firstly, it is not popular like the National Parks, it is not Devon, Cornwall, Sussex, the Cotswolds or the Lake District or a seaside. But it does have the lesser-known North Downs, the Garden of England; full of fabulous food, phenomenal heritage - for defending England, the most and best vineyards in England, rivers and lakes instead of the sea; although the sea is not far for an evening walk when the crowds have gone home.
A bonus is that is has an incredibly well-connected road service to the Eurostar and Dover, so it's easy to get to, you just turn off a little sooner. The moment you turn off the motorway you are enveloped into the rich countryside in seconds.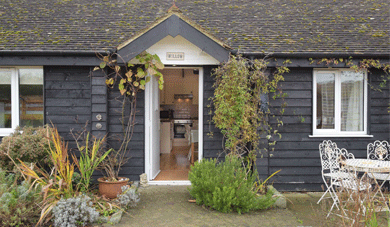 Basing yourself centrally in or around Maidstone allows you to reach every part of Kent within an hour and with its welcoming well-run hotels, pretty self-catering cottages, B&B's, camping and glamping life becomes easy.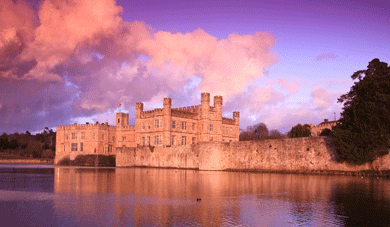 Leeds Castle is a great place to explore and Henry VIII said that this was "the loveliest castle in the world". Visitors are beautifully spread out amongst the gardens, the picturesque duckery, the birds of prey centre, the maze and much more besides and you don't even have to go inside to enjoy this castle, but bring a camera because it's very photogenic in all seasons.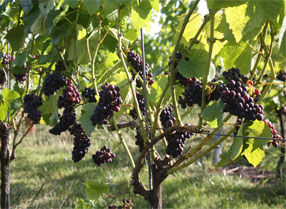 Hush Heath Winery and Biddenden Vineyards both have glorious space outside to enjoy alfresco wine tastings and may be a platter of local foods. Take a walk amongst the vines, through the woods and fields to feel the terroir.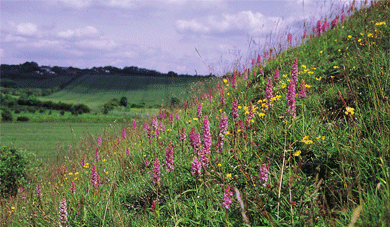 Explore the North Downs. Not only is this and Area of Outstanding Natural Beauty but it is also home to one of Britain's long distance walking trails. There is space, views, history, freedom and beauty here. If you are up for a challenge then the Augustine Camino Trail runs from Rochester to Ramsgate with lots of hostelry stops along the way. There is time here to enjoy the flowers, the old churches, the views and the holy places. Follow the steps of centuries old history without the crowds.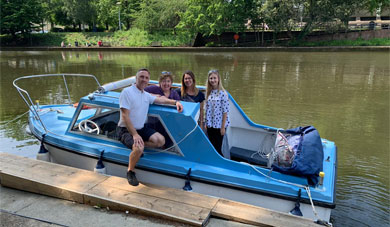 Hire a boat on the River Medway, and explore the river. You are socially distanced on your own boat with water keeping the crowds away. For those seeking more adventure Elvey's Canoe's provide 2 and 3 seaters, to enjoy the river and the wildlife upon it. The Medway runs through the heart of Maidstone, but through glorious countryside, villages and hamlets.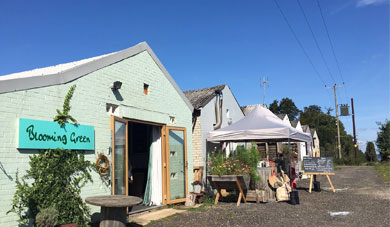 An abundance of local produce makes for wonderful culinary experiences with great pubs and restaurants or farm shops, so that you can make your own food and taste fresh local produce. You can even pick your own flowers in the field at Blooming Green, which makes for a wonderful souvenir to take home.
Within an hour's drive to name but a few is:- Dover Castle, Hever Castle, Sissinghurst Castle,Scotney Castle,Walmer Castle, The Historic Dockyard, Canterbury Cathedral, Whistable and its Oysters, Dungeness, Romney Marsh, Orchards and Gardens.
Steering away from the crowds feels good and you can have a unique experience without getting on a plane or a ferry to get there.
Related
0 Comments