Kent has historically a long season of good weather because into the autumn our farmers and growers are still picking apples and hops and processing them into cider and beer. So whilst the summers are lovely, late in the year is a great time to come along and experience this for yourself.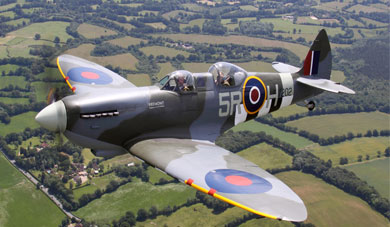 Kent offers some fantastic things to do, that are not only immensely enjoyable but also educational, so it's perfect for families. Any family who has had WWII on their school history programme cannot fail to miss Hell Fire Corner and go and see the Spitfires at Headcorn Aerodrome or the Battle of Britain Memorial.
Maidstone or close by is a great place to base yourself because all the attractions can be reached within an hour by car, although many are much closer. Kent is also well served with motorways, so you waste no time travelling and more time enjoying your precious time off.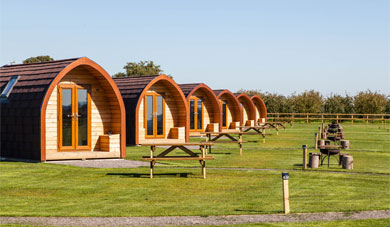 Our self-catering cottages, campsites and hotels are all welcoming and happy to see you. The countryside gives you room to breathe and stretch both your body and mind. Whilst we hope family restaurants will be open later in the year we also have web pages where you can find out about local deliveries and produce, which will add flavour to your visit.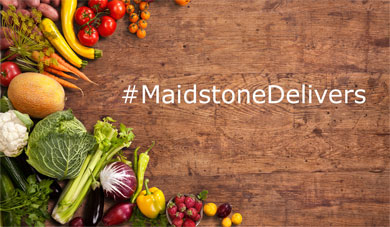 Takeaways can also be found, so you won't have to cook every evening. A real bonus if your tribe is tired, they can have a bath, get into their pyjama's, eat their dinner and they can quickly be tucked up in bed ready for new adventures tomorrow.
Anyone who has enjoyed the walkin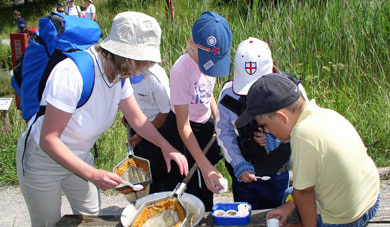 g and discovering nature whilst they were in lockdown will find this a glorious place to fill their soul. The North Downs with its splendid views, unique flower and wildlife habitats can be discovered on some exceptional walks or at Kent Wildlife Trust. If you find things there you would love to see and experience for yourself then come back on another season to discover wild orchids or in the autumn searching for fungi.
If you have recently found a love for the UK's bird life you will not be disappointed here. Buzzards soar on the thermals and Red Kites can frequently be found in the Medway Valley.
You can bring your own bikes or hire a bike locally to discover more lanes and the quiet beauty of peaceful cows grazing in the fields or watching bright sparkling streams tumble across the pebbles. Find your own space and sit down and have a picnic. Somehow it tastes amazing in the autumn air with may be a bag of apples from the farm shop. Top tip: Choose some different varieties so that you can try the different flavours. They are not just apples, some of them don't fit supermarket criteria but taste amazing.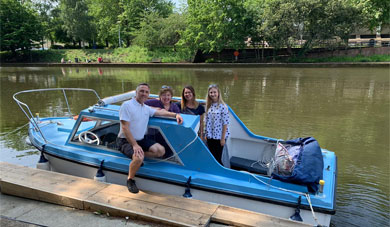 May be a self-drive hire cruiser on the River Medway would be appealing to your family. Everyone can have a go or you can share the driving seat and discover some wonderful countryside along the way, as it quietly slips past the swish of the boat.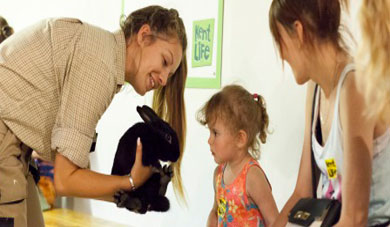 Lots of children enjoy the company of friendly animals and Kent Life not only has great play zones, inside and outside but also lots of opportunities to meet them up close, the rabbits, lambs, piglets and many others besides. (Top Tip: Don't miss the donkey's in the paddocks they are so lovely). Make sure you visit the Owlry there too. Or alternatively the goats at Buttercups Sanctuary for Goats are always pleased to see people. It is great fun and free to get in, but please make a donation as this all goes to helping to keep the goats. To see big game Port Lympe has lions, gorillas, tigers, giraffe, rhino's and many other interesting creatures.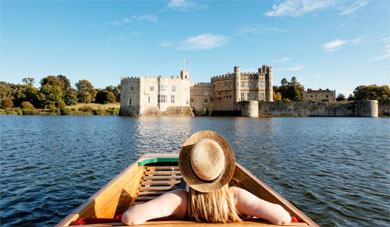 There are also brilliant castles to visit. There is Leeds Castle "the loveliest castle in the world", Dover Castle with its astonishing fortress history, Hever Castle with its connections to Henry IIIV, Bodiam Castle is not far and of course Sissinghurst Castle which is loved by many. There are also plenty of other smaller castles like Walmer and Upnor and of course castle ruins to explore.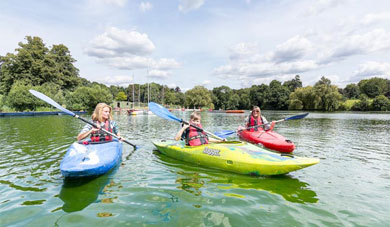 Mote Park Watersport Centre is open all year. Here you can try paddle boarding, windsurfing, sailing, rowing, canoeing and much more besides.
If you get a day that is not so great weather wise then The Climbing Wall is exciting, Urban Golf and Gravity are good fun, there are cinemas, bowling, the museums and more. So there is no need to worry about keeping entertained.
Other benefits of a great staycation
You won't have long check in times at the airport
You won't have an expensive airport meal or snack to pay for whilst waiting for your gate to be called or on the plane.
You can bring all your own shampoo, conditioner, bubble bath, hand sanitisers and whatever else by way of liquids that you like.
No nightmare queues at security
No limit on what you can take in weight
Not having to wear a face covering for hours and hours on a flight
No airport parking charges
No long boring waits on the coach whilst everyone gets dropped off at their hotel or long boring waits at the car hire counter (still wearing you face covering)
Lots of choices of things to do if it rains (because we are used to it and have lots to do)
A saving on car hire because you have got yours with you
No need to do quarantining at the end of your holiday
No language problems
Easy to access health services
No need to vacate your room by 10am for a 9.30pm flight home
Choice of fantastic places to stay
The warm feeling of helping your country's economy stay vibrant and supporting the British economy.
Beautiful Countryside
Great beaches for the hot days
Tasty food
A warm welcome
Staycation in Kent – Simply the best choice for a brilliant holiday
Related
1 Comments