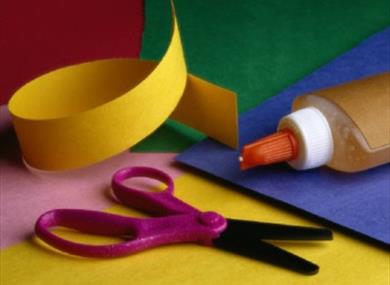 Address/Location
This Art of Mine
Little Budds Farm
Coldblow Lane, Thurnham
Maidstone
Kent
ME14 3LR
Contact
We are running a host of exciting workshops over the summer holidays.
As well as the daily workshops, the main studio is also open every day during the school holidays from 10am to 5pm. Please do drop in to paint some pottery or design t-shirts, there's no need to book.
We suggest your child wears old clothes for all activities and the workshops are suitable for ages 7+
Please note: we cannot accommodate parents in the classroom during the workshop. Free tea and coffee is available and there is seating in the adjacent room.
Week One: Experimenting with Art
This three day week is all about pushing the boundaries of art. You'll be experimenting with different artistic mediums, creating amazing effects and even mixing art with technology and electronics.
Week Two: Into the Tropics
Pop your sunglasses on and get ready for a scorcher. This week is all about celebrating everything hot, tropical and summery. We'll be working with clay, printing on textiles, sewing, painting ceramics, mosaic-making and much more.
Week Three: Clay Mania
This week is all about learning everything there is to know about clay and ceramics. Learn how to design and make your diverse clay sculptures, how to use glazes, how the kiln works and much more. You will also have the opportunity to throw a pot or two on the wheel every day. Please note that clay items will need to be fired. This will take two weeks, unless specified otherwise, and items can then be painted at home using acrylics if desired or painted in the studio and fired again (for an additional £5 per item).
Week Four: Where the Wild Things are
From tiny insects to roaring dragons, from the seven seas to the midnight sky - this week we'll be exploring the weird and wonderful through art.
Week Five: The Artist's Studio
Get ready to upgrade your artistic skills to another level. This week you'll be using watercolours, acrylics, pastels, chalks, inks and pencils and learning all about landscapes, animal portraits and seascapes in art.
Week Six: Art of the World
Enjoy a trip around the world, exploring different countries through art. From Peru to India, we'll be looking at what we can learn from different cultures and traditions and how to incorporate some of their artistic styles into our own work.
Ticket Information
| Ticket Type | Ticket Tariff |
| --- | --- |
| Week 1: Experimenting with Art | £120.00 per ticket |
| Week 2: Into the Tropics | £200.00 per ticket |
| Week 3: Clay Mania | £200.00 per ticket |
| Week 4: Where the Wild Things are | £200.00 per ticket |
| Week 5: The Artist's Studio | £200.00 per ticket |
| Week 6: Art of the World | £200.00 per ticket |
Note: Prices are a guide only and may change on a daily basis.
Enhanced
What's Nearby
Fabulous Camping and Caravanning Site in Flat Paddock. Electric hook ups. Booking...

0 miles away

This Art Of Mine is a contemporary and friendly art studio in the heart of the Kentish...

0.08 miles away

Situated on the top of the Kent Downs, Coldblow Farm offers a range of self-catering...

0.18 miles away
Coldblow Farm welcomes groups of 40 in its large bunkhouse – with space for up to 70 in...

0.18 miles away

Learn how to paint this ceramic gingerbread house tea light holder. Use special snow...

0.35 miles away

0.35 miles away

Located on top of the Kent Downs Area of Outstanding Natural Beauty. Coldblow offers...

0.91 miles away

For the first time in 10 years, Europe's greatest equestrian theatre show SPIRIT OF THE...

1.06 miles away

The path was opened in 1978 and most of it is within easy reach of London. The good...

1.06 miles away

Thurnham Castle and the site on which it stands appears to have been used for...

1.06 miles away

The North Downs is an Area of Outstanding Natural Beauty (AONB) and is a nationally...

1.08 miles away

The Augustine Camino Pilgrimage Trail follows a route through the beautiful North Downs...

1.13 miles away

The White Horse Country Park is set within the Kent Downs Area of Outstanding Natural...

1.13 miles away

Thurnham Castle, 6km north of Maidstone, stands on a spur of the chalk ridge of the North...

1.18 miles away

Step into a creative world and rediscover the art of enjoyable Christmas shopping!

The...

1.28 miles away

You can find wonderful things at the Antiques & Collectors Fair. If you are looking for...

1.28 miles away
Previous
Next