Fremlin Walk supports Mental Health Awareness Week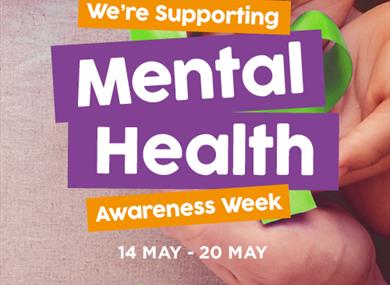 Address/Location
Fremlin Walk
62 Earl Street
Maidstone
Kent
ME14 1PS
Contact
To help raise awareness of mental health issues and educate people on how to handle the pressures of stress and everyday life, Fremlin Walk is partnering with Maidstone and Mid-Kent Mind to support Mental Health Awareness Week.
Join Fremlin Walk on Friday 18th May and take part in Maidstone and Mid-Kent Mind's FREE workshops which offer advice and guidance on where Mental Health Support is available within the area, controlled breathing, 'Stress Bucket' and other exercises designed to help relieve stress, more insight into the causes and consequences of stress and hands-on activities to help you better understand the impact of stress.
Workshops run at 12pm and 1pm in Fremlin Walk's bandstand. To register your attendance, please email gemma.russell@frogboxmarketing.com.
On Sunday 20th May from 11am-3pm, there will also be FREE yoga taster sessions at Fremlin Walk from local company Chudography. The Harmony Trust therapists will also be offering hand massages and Reiki as well as talking to people about supportive therapies.
For more information and T&C's visit: www.fremlinwalk.co.uk/mental-health-awareness-week.
Enhanced
What's Nearby
INFO & EXHIBITION STALLS, FREE ENTRY, FREE STALLHOLDER ACTIVITIES, ENTERTAINMENT, FREE...

0 miles away

The 'Voice UK' finalist spent 20 years as a backing vocalist to the world's biggest stars...

0 miles away

0 miles away
This summer, visit Fremlin Walk for a truly British bash! Each week celebrates a...

0 miles away

0 miles away

Large selections of luggage, bags and accessories.

0 miles away

UK's leading health and beauty retailer.

0 miles away

0 miles away

0 miles away

0 miles away

0 miles away

0 miles away

A Teddy Bear themed experience retail store.

0 miles away

0 miles away

0 miles away

Health and Beauty retailer

0 miles away
Previous
Next